The Taliban are chasing foreign support, but the terrorism spectre remains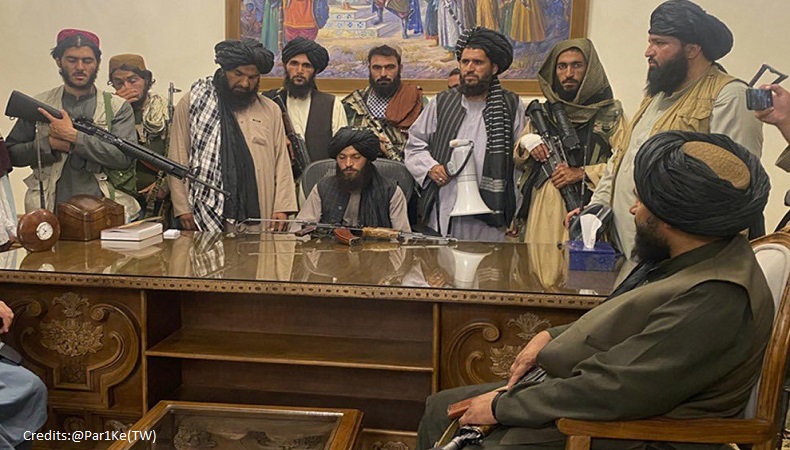 Afghanistan–Taliban leaders chase international legitimacy and are making some limited concessions to the international community to achieve this. That could include further facilitating the return to the country of people who have the right to leave or engaging in counter-terrorism operations against Isis-K.
The Emir of Qatar, Sheikh Tamim bin Hamad Al Thani, called on world leaders to remain engaged with the Taliban in Afghanistan, underlining his country's commitment to contributing to the peaceful resolution of conflicts. During the 76th session of the United Nations General Assembly in New York last week, the Emir stressed the importance of the international community's ongoing support for the Afghan people. He described the current situation as a critical phase; he also called on all international actors to "separate humanitarian aid from political differences."
Qatar's position was foreseen, and it is also true that the actual Afghan situation must be considered. However, the situation in Afghanistan is very complex, and the security risks will continue to grow. As the interim government consolidates its power, it is exhibiting a lack of options to manage the current economic crisis. In addition, there are also some internal disputes within the government, which the Taliban denied.
Politically, without women, minorities, or non-Taliban members in the interim executive, it is difficult to accept their claims to form an inclusive government. Moreover, it will be even more difficult if they start appointing known extremists as cabinet ministers, potentially including senior Haqqani network officials who have solid ties to al-Qaeda, even if the Taliban deny these ties exist.
As the Taliban strengthen their position, they are still facing logistical and security challenges on the ground. Since the Islamic State in Khorasan carried out a suicide operation and rocket attacks at the Kabul airport, such attacks have increased. The Islamic State in Khorasan then claimed responsibility for several bomb attacks against Taliban personnel in Jalalabad between 18 and 20 September. There have been at least seven attacks on Taliban forces in Jalalabad during this period, and two more explosions have been reported.