Turkey and Israel Talk Energy and Regional Cooperation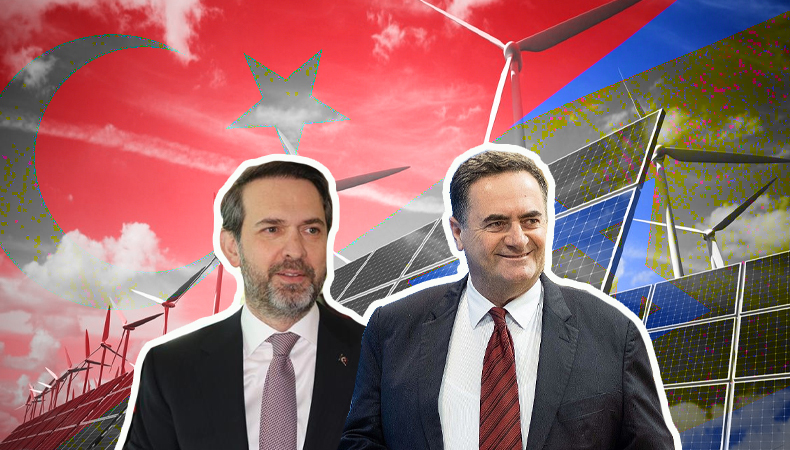 Turkey and Israel want to broaden economic ties and are looking at enhancing bilateral and energy cooperation, including natural gas. Turkish Energy and Natural Resources Minister Alparslan Bayraktar and Israeli Minister Israel Katz talked about opportunities for bilateral and regional cooperation on Sunday via phone conversation. 
Bayraktar said on social media platform X that he will visit Israel at Minister Katz's invitation at the earliest possible time. Katz, on his part, described the phone conversation as "productive". He highlighted that they discussed the possibilities of renewing their energy collaboration. "As Prime Minister Benjamin Netanyahu plans his visit to meet Turkish President Recep Tayyip Erdogan, it's a promising time for regional cooperation." 
The Israeli minister said the talks are a continuation of talks with the Greek and Cypriot energy ministers. On Sunday, PM Netanyahu at the trilateral meeting said partnership between the three countries becomes stronger with each passing year. He added that a decision will be made in the coming months on how best to cooperate in the field of natural gas as part of a deepening partnership founded on the discovery of substantial offshore natural gas deposits. Netanyahu believes this can serve as an energy corridor to Europe and beyond, including Arab countries in the region. 
Keep Reading
According to sources, the 2,000-megawatt undersea cable will be the world's longest and deepest underwater electricity cable – crossing the Mediterranean seabed bridging Asia and Europe. Israeli National Security Adviser Tzachi Hanegbi said the deal to link the three countries' electrical grid (energy highway) is expected to be inked first. Israel is also looking at bringing Turkey into this ambitious deal.
However, Ankara and Israel remain divided over the Palestinian conflict. And earlier this year, Turkey had protested against an agreement between Israel, Greece and Cyprus over their plans to build an underwater electricity cable in the Mediterranean. Turkey argued that the planned route of the cable passes through Turkish territorial waters. 
Meanwhile, Greece and Turkey also have conflicts over gas exploration in the eastern Mediterranean.