Turkey prevents EU arms embargo check on vessel near Libya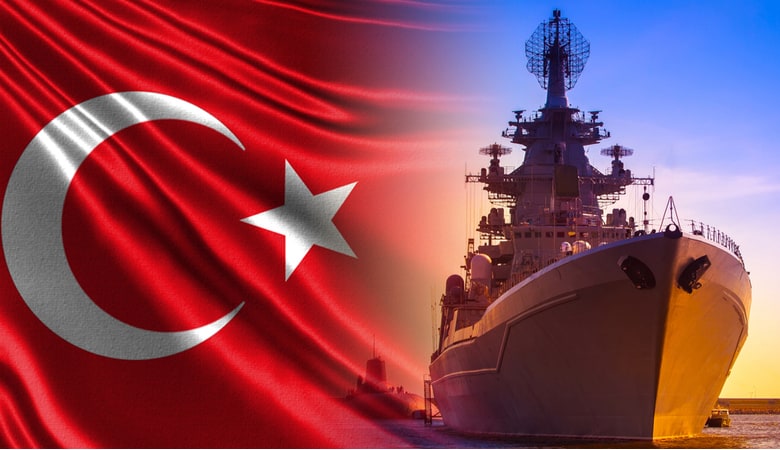 A Turkish warship prevented the EU's new naval mission IRINI, enforcing the UN arms embargo on Libya, from checking a suspect freighter off the war-torn country's coast.
A Greek navy ship working under Operation Irini tried to check a cargo vessel off the Libyan coast on Wednesday but was warned off by its Turkish military escort, according to media reports in Turkey and Greece.
Peter Stano, foreign affairs spokesman for the EU, confirmed that the Irini vessel had tried to hail the freighter but "the response was not affirmative" and the inspection could not proceed."We are now in the process of further verification of information and reasons given for this behaviour," Stano added.
The Greek frigate Spetsei has been serving since the end of May in the European flotilla, which is under Italian command. In the Gulf of Sirte, Spetsei intercepted the Cirkin, a cargo ship with the Tanzanian flag departed from Turkey. After following the route and determining that it was heading to Libya, the EU naval mission' staff contacted the vessel, asking for information on cargo and destination. Shortly after, the answer from another Turkish warship in the area. A brusque communication to say that on Cirkin, everything was fine and to keep away.
Meanwhile, a second Ankara military unit also moved towards the Greek frigate. Some Greek media outlets offered different versions of the accident. Some reported that a helicopter took off from Spetsei, which flew over the merchant ship, to then be intercepted by the radar of the Turkish warship that transmitted the order to leave by radio. According to the Ant1 TV, the Turkish officials intimidated the EU Mission saying: Cirkin is under the protection of the Turkish Republic.
Greece and Italy signed a Memorandum of Understanding, creating an exclusive economic zone in the Mediterranean to push back the Turkish policy of Recep Tayyip Erdogan. Ankara is also sanctioned by EU for its blackmailing using migrants and refugees. The Turkish regime is deeply involved in the Libyan conflict, supporting the Tripoli-based Government of Fayez al-Serraj and Fathi Pashagha.
Along with military and Defense systems, Turkish officials and mercenaries, Erdogan transferred to Libya thousands of Syrian fighters, including terrorists and 150 children. Those mercenaries without military training are responsible of horrendous crimes against civilians. EU member States, in particular Italy, are now concerned that Syrians extremists can reach European coasts, infiltrating between migrants departing from the North African Country out of control.