Turkish lira slips after Erdogan fires central bank chief over his hawkish monetary policies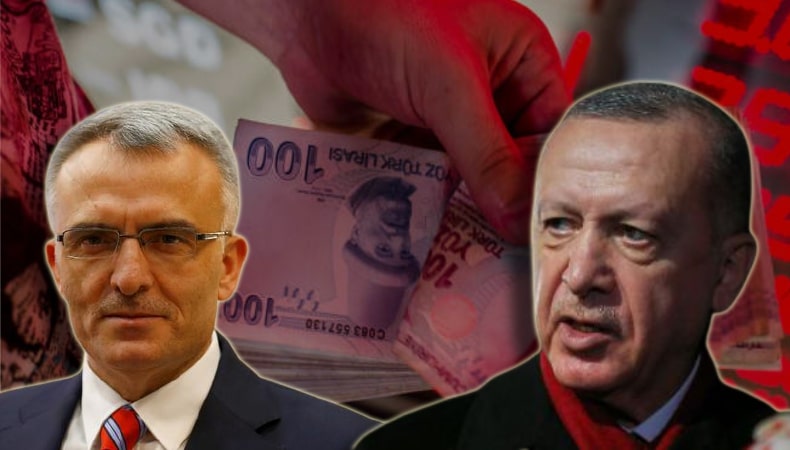 Turkish economy took a topsy- turvy turn with lira sliding down against US dollar on Monday. The drop in the currency came following President Recep Tayyip Erdogan's sudden order to remove the country's central bank chief Naci Agbal from his post. The order was issued on Saturday. Agbal, who served as the central bank governor for only five months, was replaced by Sahap Kavcioglu.
In his short-span the central bank head, Agbal introduced economic reforms and proposed for the bank's independence. His monetary policies, which promoted 'hawkish measures' including raising interest rates by 200 basis points to 19%, higher than expected, have been speculated as the key cause of his exit. Erdogan administration on the other hand supports monetary policies which keep interest rates low in order to maintain price stability and avoid inflation.
On Sunday, Win Thin, global head of currency strategy at Brown Brothers Harriman, said ,"The shock firing of central bank chief Agbal over the weekend may deal a fatal blow to investor confidence in Turkey." He added that Abgal's "days were numbered as he found himself at the receiving end of President Erdogan's ire."
Read more : Erdogan withdraws Turkey from international accord preventing violence against women
Win said, "After regaining investor confidence with a series of aggressive rate hikes, Turkey has snatched defeat from the jaws of victory." He stressed that "at this point, it doesn't matter who Agbal's replacement is or what they say, as it's clear that Erdogan is running the show."
The newly appointed head seemed to be following the same line of thought as Erdogan's in terms of a more controlled money policy. Observers believed that Kavcioglu might soon reverse Agbal's order concerning hike in interest rates. Kavcioglu, a banking professor and former parliamentarian, who even represented the ruling Justice and Development Party (AKP) from 2015 until 2018, wrote articles in the pro-government Yeni Safak newspaper.
Monday's trading showed lira dropping to its record low, at 8.12 per US dollar, declining about 12% from its Friday value. The intraday plunge in the currency was said to be the biggest drop since August 2018. Following Agbal's removal from the post, the country's Treasury and Finance Minister Lutfi Elvan issued a statement stating that Turkey would continue to be governed by free markets principle and liberal foreign-exchange regime.