Uzbek President Cements Power with Election Win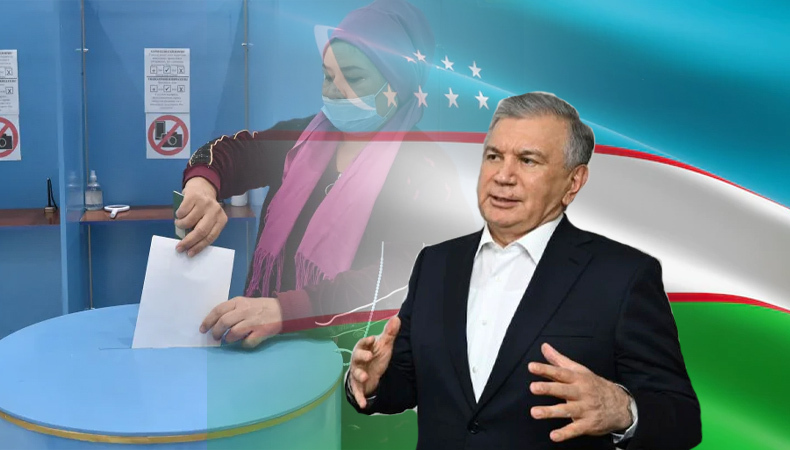 According to the electoral commission, Shavkat Mirziyoyev, the president of the tightly regulated, gas-rich Central Asian country Uzbek, has won a third term that will keep him in office until 2030.
Also Read – Uzbekistan's Prez performs Umrah amid official trip to Saudi
The 65-year-old has pledged to implement significant reforms in the most populous nation in Central Asia and open up Uzbekistan to foreign investment and tourism.
Preliminary results show that Mirziyoyev, who was up against three largely unknown candidates, won the election on Sunday with 87% of the vote.
Formerly part of the Soviet Union, Uzbekistan is strategically situated between China and Russia and borders Afghanistan.
Vladimir Putin, the president of Russia, congratulated him on a "convincing electoral victory" online. The victory "confirms your high political authority and points to the broad, popular support for your policy of large-scale reforms," he said.
Additionally, the two talked on the phone about their "strategic partnership."
Xi Jinping, the president of China, also congratulated Mirziyoyev over the phone. According to Xi Jinping, under our joint leadership, China-Uzbekistan relations have made significant strides, and cooperation in a variety of areas has been substantially strengthened, according to state broadcaster CCTV.
In a statement to Mirziyoyev, Xi said he "very much cherishes the good working relationship and personal friendship with you," according to CCTV.
A summit hosted by Xi in the northern Chinese city of Xi'an in May included Mirziyoyev and other Central Asian leaders.
Before winning his first term in 2016 and being re-elected in 2021, Mirziyoyev, a supporter of Islam Karimov's hardline policies, served as prime minister under Karimov.
This year's constitutional referendum made it possible for him to win two more presidential elections and increased the term from five to seven years, giving him the potential to hold office until 2037.
Engineer-trained Mirziyoyev positions himself as a reformer building a "New Uzbekistan" and has declared his intention to quickly double the country's GDP to $160 billion (146 billion euros). 
He made the economy and education the main issues of his re-election campaign. 
He has freed political prisoners imprisoned during Karimov's 25-year rule and put an end to the practice of forced labor in Uzbekistan's cotton fields. 
However, there is still much room for improvement, according to NGOs, and the authorities haven't shown any signs of letting a genuine opposition take root. 
According to the Organisation for Security and Cooperation in Europe (OSCE), the campaign has been "low-key, mirroring lack of opposition to the incumbent." 
Protests broke out in July 2022 over a proposal to take away the right to self-determination from the Karakalpakstan region. 
Also Read – Saudi Arabia Invests Heavily In Uzbekistan
At least 21 people died as a result of the unrest and the subsequent crackdown in the impoverished northwest territory.