What Is Iran's Interest In Lebanon's Destruction?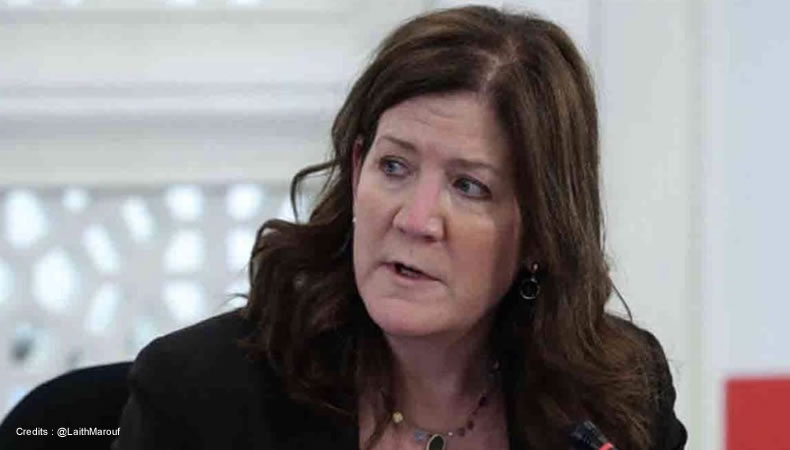 The US Ambassador to Beirut has not minced her words when she said that Iran has a selfish agenda with Lebanon. Iran is being accused of treating it as its 'satellite state' to meet its own selfish motives.
Speaking about supporting the Lebanese people, Ms. Dorothy Shea said that the United States "has been and will continue to be on the side of the Lebanese people" as politicians continue to squabble over the formation of a new government.
Iran and its supported notorious black listed party Hezbollah have crippled the economy to an extend that Lebanon does not know how to get back on its two feet. Its Liar has miserably fallen to the grounds and it has continued to fail to pay back its financial debts to various countries in the West and East.
Iran is looking at this as an opportune time to take over the country, to which the US and the UN has urged that fair election is the only way to save the fate of the Lebanese people.
In response to the French President's call to strengthen the Lebanese Army, Ms. Shea has confirmed in a public statement that the US is willing to increase its funding to support and train the military within Lebanon. She stressed on the fact that Washington "will double the aid provided to the Lebanese army this year by USD 15 million through the Foreign Military Funding Program… Therefore, we will invest USD 120 million with our partners in equipment and training."
Currently, Lebanon is in desperate need of a stable government. The ambassador has also emphasized on the fact that a capable government "should start preparing for the elections scheduled to take place in less than a year." At the moment, Lebanon is in the hands of a caretaker president. It continues to refuse to undertake a new census.
The country operates under a strong semi-presidential system. This system is unique in that it grants the president wide unilateral discretion, does not make him accountable to Parliament (unless for treason), yet is elected by the Parliament.