WHO Europe: Lockdown not needed, if 95% of people wore masks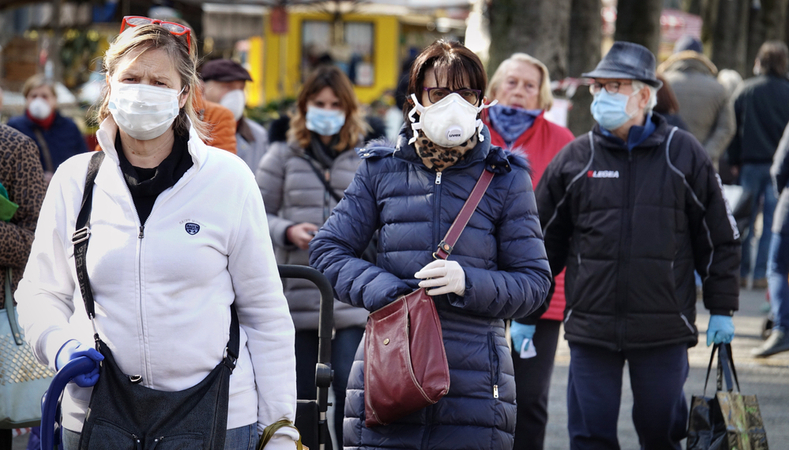 As the European Union is grappling with a second wave of Coronavirus infections, governments started implementing new lockdown measures and tough social restrictions in October. However, in a recent news briefing, Dr Hans Kluge, WHO (World Health Organisation) Europe's Regional Director, stressed that lockdowns could be avoided if people adhered to precautionary measures including wearing face masks.
The top official of WHO Europe noted that the bloc has once emerged as the epicentre of the pandemic, adding that lockdowns should be a last resort if the public complies with precautionary guidelines aimed at preventing the surge of transmission. "If 95% of people wore masks, instead of the current 60%, lockdown would not be needed. If we all do our share, lockdowns are avoidable," Kluge asserted. The international health organisation suggested a multi-tiered approach, instead of lockdown, to fight the rising Coronavirus cases at the local level on the basis of the epidemiological situation of the region.
Dr Hans Kluge also warned of a tough six months lying ahead for European nations as they will witness high rates of infection and death due to COVID-19. It is resulting in the overburdening of the healthcare infrastructure across European countries. While intensive care units in Switzerland are at full capacity, French Intensive care wards are at more than 95 percent capacity for over 10 days, he added. As per media reports, European countries have reported more than four million cases this month so far, with over 29,000 new COVID-19 deaths in the last week.
Meanwhile, with new lockdowns coming into effect, the second Coronavirus wave has started to show some signs of slowing down in a few nations including Spain, Italy and Germany. According to WHO, new cases have dropped from 2 million to 1.8 million last week due to the implementation of new social restrictions. However, experts have warned that it is too early to show negligence in adhering to guidelines, adding that a mixed picture is being observed across the bloc. Countries like Austria, Luxembourg, Czech Republic and Lichtenstein have observed the highest 14-day cumulative number of Coronavirus infections.
In a bid to prevent a third wave of infections, the European Commission president Ursula von der Leyen has urged the governments to ensure gradual lifting of lockdowns and other social restrictions across the region. While addressing a virtual summit on Thursday, she also stated that the bloc could approve two vaccines by the end of the year. According to health experts, the unprecedented rise in infections in late September and October took place due to an early easing of many restrictions by governments, including the reopening of schools and resuming offices.