Will Erdogan's Hagia Sophia mosque plan work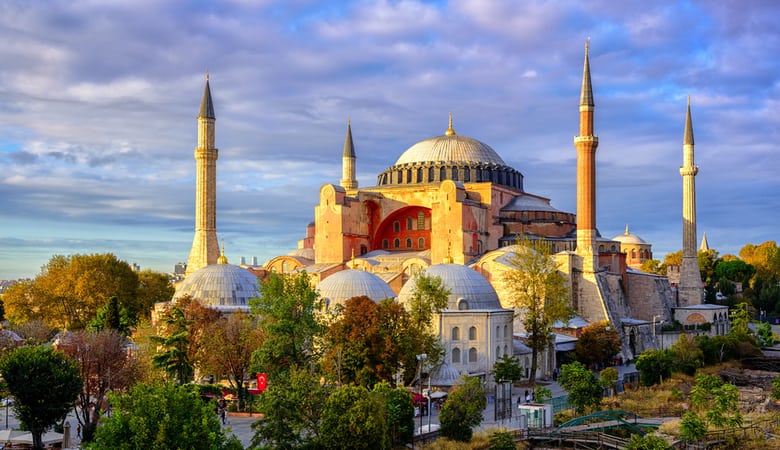 When all tactics fail, populist leaders generally incline towards religion to regain their loosing popularity. Probably that's the reason, Turkish President Recep Tayyip Erdogan decided to convert Hagia Sophia from a museum into a mosque – from a place which the world visited and admired to a place sacrosanct and limited to a particular community. This appeasement policy was seen by many as a mere distraction from Erdogan's failed monetary policies, plummeting economic growth, slipping Lira, draining regional expansion plans and biased administration. The ruling Justice and Development Party (AKP) was accused of pulling off this stunt to mobilise religious and conservative voters.
The country still awaits the final word from Turkey's highest administrative body, which on Thursday postponed its decision regarding the fate of the 1,500-year-old UNESCO World Heritage site.
Hagia Sophia, besides being an architectural wonder and cultural heritage, also acted as a mirror to the prevailing political system, highlighting the true intentions of a government playing with its identity. It was built as a church by the Byzantine Emperor Justinian in the sixth century A.D. When the Ottomans conquered the region in 1453, Sultan Mehmed II converted it into a mosque. It was in 1935, that the founder of the Republic of Turkey, Mustafa Kemal Ataturk, decided to turn it into a museum, to convey the message of establishment of modern Turkey, which was secular. Erdogan's mosque plan, if executed would rip the nation of its secular element, pulling it back towards orthodoxy.
Read More: Erdogan visits Qatar to seek funds for strengthening regional footing despite COVID19 travel curbs
Not sure if Turkish population would be wooed by the move, but the country's secular liberal parties and academic world didn't seem happy about the proposal. Edhem Eldem, a historian at Istanbul's Bogazici University said, "Over the past 1,500 years, the building has served two world religions with no need for any fundamental change in its architecture. There are only a handful of buildings of this kind in the whole of the world. They must be protected." Eldem questioned that Hagia Sophia, which stood as a cultural monument of humanity, should it be reduced to a religious belonging rather than being presented to the whole world?
Theologian Ihsan Eliacik held a similar view said that "right obtained by the sword" is not promoted by the Koran. "The annexation of cultural sites by force is forbidden," said Eliacik, who considered the centuries old monument as a symbol of peace and harmony between the followers of Islam and Christianity.
But Erdoğan seemed to be determined about his plan, untroubled by opposition, as in the recent interview he told the Greek Orthodox community in Turkey: "You say to us: 'Please don't turn Hagia Sophia into a mosque.' Do you mean Turkey should bow to your will? We await the decision of the Council of State. After that, the necessary steps will be taken." He added, "They dare tell us not to transform the Hagia Sophia into a mosque," he said. "Are you ruling Turkey, or are we?" Besides combating objections internally, international community also criticised the plan. Greek Culture Minister Lina Mendoni recently condemned Ankara of reigniting "fanatical nationalist and religious sentiment," while UNESCO urged the nation to seek wider approval and a pluralist consensus before taking any decision regarding the future of the monument.