William Ruto Is Now The New President Of Kenya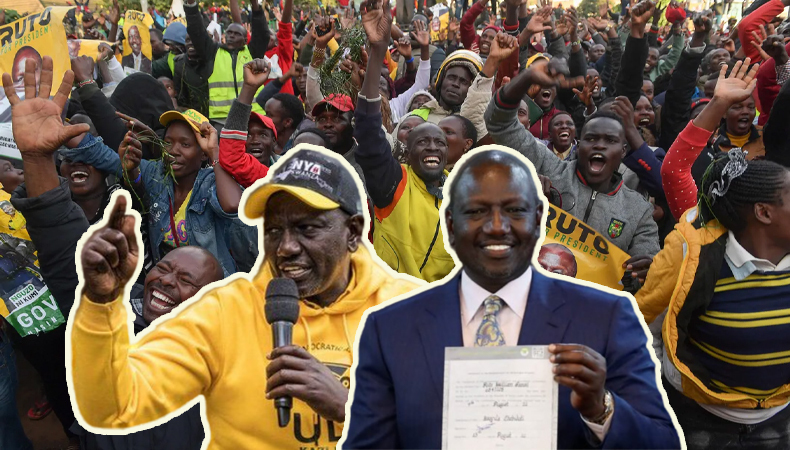 Kenya– Amidst quite a tussle of power, Kenya has elected Deputy President William Ruto as its new President. The initial condition of crossing a 50percent electoral mark has been well met by him, narrowly defeating his opponent, Raila Odinga who was a formidable contender.
Currently, four out of the seven members of the electoral commission have refused to endorse the result, terming it as a process lacking transparency and formally 'opaque.' Additionally, Mr. Odinga's party agent has also alleged that there were 'irregularities' and 'mismanagement' in the election process.
The 77-year-old former prime minister, who got 48.8% of the vote, was running for president for the fifth time. Some change is good, seems to be the mantra with the public as of now. There is therefore a sense of peace and genuine joy that can be seen around the country. The result has brought back some life to a country that had come to a grinding halt since election day on 9 August, with economic activities left stalled and schools remaining closed. Kenya's history of disputed elections in the past have led to violence or the whole process election being cancelled.
Related Posts
Following the 2007 vote, at least 1,200 people were killed and 600,000 fled their homes following claims of a stolen election. Supporters of Mr. Odinga willfully staged protests in the western city of Kisumu and some parts of Nairobi. But there is a general air of relief descending on the country.
His fame of rise comes from his humble beginnings of being a chicken seller. But his political winning streak was noticed when he opposed an unpopular and costly year-long push by Mr. Kenyatta and Mr. Odinga to change the constitution at a time many Kenyans were suffering, including losing jobs, following the protracted impact of the Covid-19 pandemic. The Supreme Court eventually ruled the move unconstitutional, buoying Mr. Ruto's campaign.