World Environment Day 2024: Saudi Arabia Eyes Greater Awareness And Action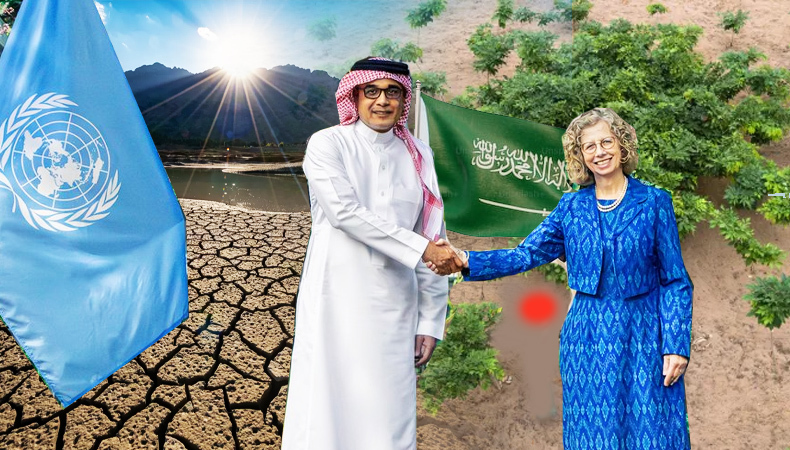 The Kingdom of Saudi Arabia is set to host World Environment Day 2024 with a focus on land restoration, drought resilience and desertification.
The revelation came during a Sep 12 meeting between UN Environment Programme Executive Director Inger Andersen and Saudi Ambassador to Kenya Khalid bin Abdullah Al-Salman.
Established by the UN General Assembly in 1972, World Environment Day is the biggest international day for the environment.
It's celebrated annually on June 5 in over 100 countries to encourage awareness and action. The Day has become one of the largest global platforms for environmental outreach.
Over the past five decades, World Environment Day has turned into a vital platform for promoting progress in the environmental dimensions of the Sustainable Development Goals.
With the UN Environment Programme at the helm, tens of millions of people from dozens of countries across the globe participate online and through in-person events and activities.
The Day sees governments, corporations, non-governmental organisations, communities and celebrities raising awareness over pressing environmental problems and essential solutions.
Keep Reading
Why Saudi Arabia Could Be A Great Host Of World Environment Day?
According to Saudi Arabia's Ministry of Environment, Water and Agriculture, the recent UN announcement is testimony to the Kingdom's role in protecting the Earth.
The Middle Eastern country will highlight the need for urgent global investment in actions and policies that help ensure a sustainable future.
Saudi Arabia has been making significant strides in launching initiatives aimed at promoting sustainability and preserving the environment.
It has launched National Environment Week and established an environmental fund to secure financial stability, among other initiatives on both a local and global scale.
Furthermore, it has also adopted the National Environment Strategy and the new Environmental Law and is driving Saudi and Middle East Green initiatives as well.
World Environment Day 2024 will have a notable focus on desertification as up to 40% of the planet's land is now degraded, threatening roughly half of the world's population and GDP.
The focus on drought resilience would be prominent, too – as droughts may affect over three-quarters of the world's population by 2050, without urgent action.
The Day would also emphasise land restoration as it's a proven and cost-effective solution to help reverse climate change and biodiversity loss.