A documentary reveals Qatar's war of influence on Islam in Europe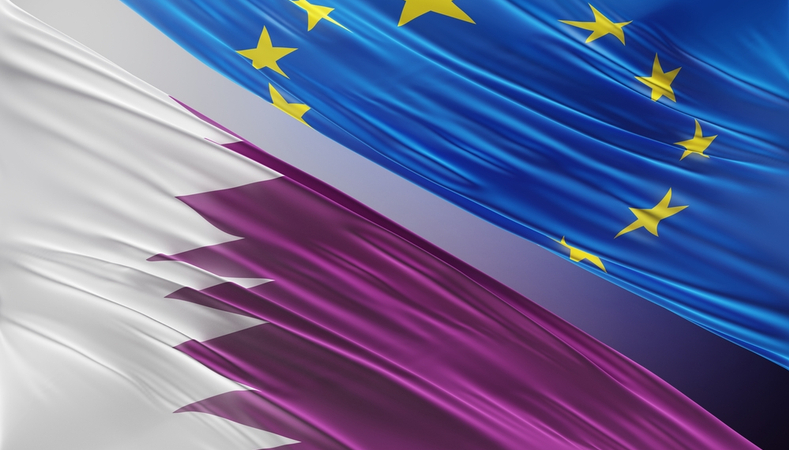 Europe–The ART channel broadcasts a documentary film focusing on Qatar's impact on Islam in Europe. Through a series of interviews and unpublished documents, the film reveals a dense network of funding from the NGO Qatar Charity to construct mosques, Islamic centers, and schools in Europe.
At the root of the extremist phenomenon, the investigation into the Muslim Brotherhood network starts from a USB stick, delivered in 2016 by informer journalists Georges Malbrunot and Christian Chesnot. It contains thousands of confidential documents concerning the dual nature of the Qatar Charity, a non-governmental organization founded in 1992 and now present in seventy countries.
Investigative journalists have spent two years collecting testimony and evidence of Doha's evil influence on Muslims in Europe by funding over 140 projects to spread the ideologies of the Brotherhood. That is a powerful advocacy attack on the West, where over 200,000 Muslims reside, who have fled the conflicts in Syria, Libya, and Iraq. The Islamic centers – reveals the documentary – spread the destructive dialectic of Brotherhood, influencing the policies of European countries, victims in turn of Islamist propaganda.
Read | Qatar will not seek alternatives to U.S. predatory drones despite "frustrating" sales delays
Amid the Syrian crisis, the film reveals the role of the Museum of Islamic Civilizations (Musifi) in Switzerland, and the training center of imams in Château-Chinon, digging into the heart of these networks, where the ideology of the Brothers is the fil rouge between radicalization and terrorist attacks that have bloodied European capitals. Experts have long wondered that the perpetrators of the massacres carried out with the cry of "Allah Akhbar" did not come from Arab countries but were young people born and raised in Europe. The documentary dramatically answers this question, highlighting the training centers of new jihadists in Qatar-funded mosques.
Through the support activities of organizations such as Qatar Charity, funded by businessmen and members of the Al-Thani royal family, it is reinforcing the Islamic vision of the Brotherhood that intends to recreate the Islamic State, preparing the world for a new struggle between religions. In 2018, at the Paris "No Money for Terror" conference, the emirate officially announced measures to control its charities better so they could better control their schedule. The film denounces these policies and reveals how European governments have overlooked alarming signs, leaving a dangerous void. The Muslim Brotherhood has been left free to act, and Qatar has committed countless abuses.