Iraq's election commission receives scores of appeals contesting country's election results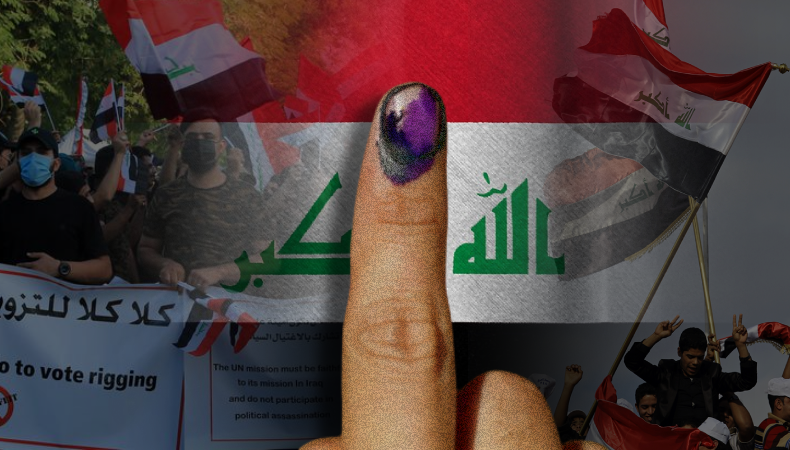 Iraq–Independent High Election Commission (IHEC) of Iraq has till now received 1,372 appeals that challenge the national elections results that were conducted this month.
"The appeals are highly unlikely to lead to big changes in the nationwide results, but sometimes could change results in a single constituency as the differences between candidates are three to five votes," Mr. Muhsin said.
The Board of Commissioners have a time frame of seven days to review the appeals before they are sent to Judicial Commission, said Emad Jamil Muhsin of IHEC media team. Post that the Judicial Commission will have ten days period to review and assess the documentations. Mr. Muhsin added that once the documents are cleared and reviewed by the Commission, the report would be sent to High Federal Court for ratification. Following that President of Iraq, Barham Salih will have a time period of 15 days to summon the organization of new Parliament.
Read | EU Election Observer say, "Surprisingly Elections in Iraq were Well Conducted and Competitive"
The national elections of Iraq saw emergence of Sadrist bloc, a political group sponsored by the Shiite cleric Moqtada Al Sadr, as the clear winner with 73 seats in 329 membered Parliament. In the national elections held on October 10, 37 seats were won by Sunni Parliament Speaker Mohammed Al Halbousi's Taqadum group, while former prime minister Al Maliki's State of Law bloc stood at third place with about 35 seats.
Winning only 14 seats, Iran-backed Fatah Alliance faced a major blow. The group formed mainly of Shiite militias had secured 48 seats in the 2018 elections. Fatah Alliance leader, Hadi Al Amiri, as well as Al Maliki and many Shiite parties have dismissed the results. They have demanded manual recounting of all, citing possessing evidence of manipulation.
Mr. Muhsin noted that it is highly unlikely that ballots would be recounted. He said, "Today, IHEC has finished its work and the decision to recount the votes is not in its hands. But the Judicial Commission has the right to decide whether to recount votes in specific ballot boxes or polling centres only if it is convinced by the appeals." He continued, "The decision to recount the votes for all Iraq is only in the hands of the High Federal Court. We think this is not possible since till now there is no clear evidence of manipulation in all the country."