Act of balancing and negotiating between Turkey, Russia and the USA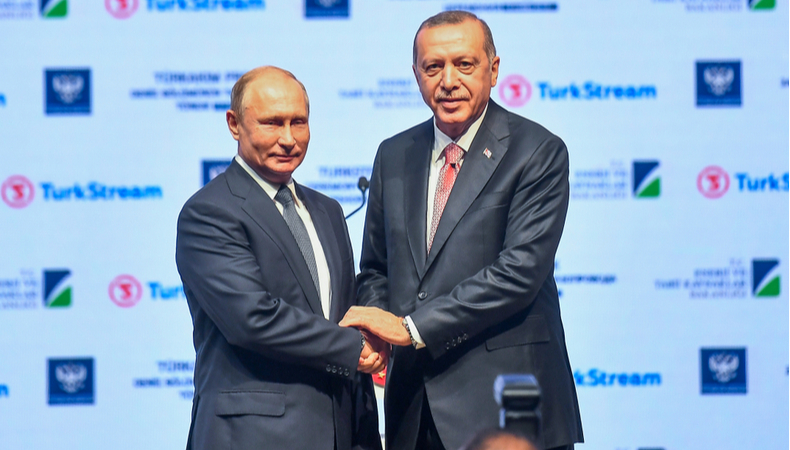 As things get heated with international relations over Ukraine, Turkey no longer could rely on support from the United States or the NATO alliance. Although, Turkey relied on its capability to build and constructed its armed drones.
Turkey has extended cooperation with Ukraine, which helped to further build a new Akinci drone. It was the successor of the battle-proven Bayraktar TB2. Coming to Russia, they want to maintain its status quo with Turkey as their latest relation with Eastern European states inspire Russia to have a strategic relationship with them.
For decades, Turkey's relations with the US and Russia have been a zero-sum game. It goes sideways when its relations with Russia improve, its American ties decline. The same rule also applies to Turkey's relations with NATO and Russia. However, now Ankara is willing to adopt liberal policy within NATO, but this policy pushes it into a corner. NATO, focus Turkey to adopt a more clear-cut policy and properly determine the position it wants to hold in the NATO-Russia balance.
It can be seen that Moscow will also see that sanctions that do not work and will be forced to make a tough decision to either risk an unwanted confrontation with Ankara or to continue playing according to the unwritten rules governing Russia–Turkey brinkmanship. At present, the most time-sensitive issue in Turkey's relations with Russia and NATO is the Ukrainian crisis, which has two chapters: The annexation of Crimea and Turkey's military cooperation with Ukraine.
The Foreign Ministry of Turkey stated last month that 77 years after the exile, Crimean Tatar Turks are challenged by the hardships created by the illegal annexation of Crimea. Turkey will continue to stand by its kinsmen in their struggle to overcome their aggrievement, attain peace and prosperity, and protect their identities.
However, Russian Foreign Ministry spokesperson Maria Zakharova strongly reacted to this statement, by saying, if this rhetoric continues, they should also pay attention to similar problems in Turkey. They do not want to do that, so shehope the Turkish Foreign Ministry will listen to them soon.