Erdogan says Turkey hopes to maximize cooperation with Egypt, Gulf nations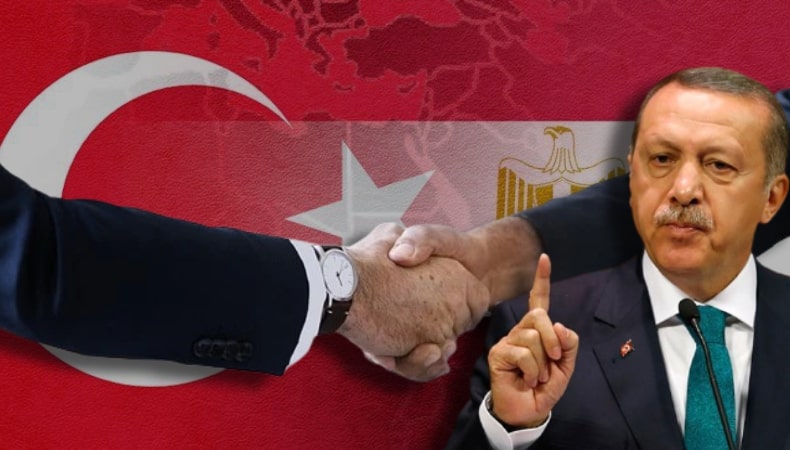 President of Turkey, Tayyip Erdogan mentioned yesterday that they are open to mending the strained relations between Ankara and other Gulf Arab nations after years of tensions.
They hope to cooperate with Egypt on a win-win basis. It is widely known that relations between Ankara and Cairo have been tensed since Egypt's army toppled Muslim Brotherhood president close to Erdogan in 2013. In an interview President reveals, he desires to use these opportunities for cooperation at the maximum level and improve their ties, and this opportunity is open for all Gulf countries too.
Talking about the strenuous relations with other countries, the tension between Greece and Turkey flared last year over maritime boundaries and energy exploration rights in the eastern Mediterranean, leading to a military buildup in the area that featured warships from the two countries facing off. However, in a sign that relations might improve, Turkish Foreign Minister Mevlut Cavusoglu revealed a statement in March saying his Greek counterpart, Nikos Dendias, is set to visit Turkey in April and that will smooth things.
However, when it comes to cooperation with other states like Sudan and Greece, Saudi Arabia is actively exploring how to strengthen bilateral and multilateral security cooperation with regional states that share similar concerns about Turkey flexing its muscles in the Mediterranean and the Red sea. It is all these states' interests to try to cooperate in the maritime domain is a big area of concern.