An act of sabotage sets off a fire at an oil station in Saudi Arabia, Riyadh confirms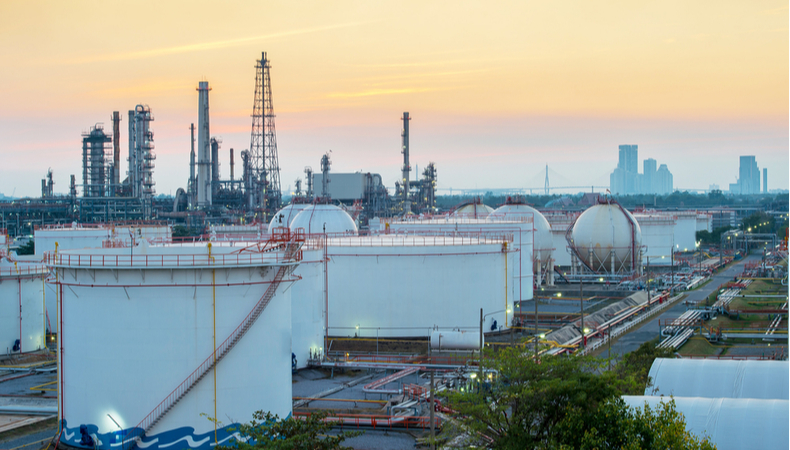 Riyadh confirmed that a station for the distribution of petroleum products in the city of Jizan, in the southern Kingdom of Saudi Arabia, was subjected to a "sabotage attack with mortars". The attack, according to local media, caused a fire in one of the petrol tanks at the station, causing no casualties.
The Ministry of Energy said in a statement provided by the official news agency of the United SPA that at nine and eight minutes on Thursday evening, the Jizan oil distribution station was attacked with a bullet, and the attack caused a fire in one of the station's tanks, resulting in injuries or deaths.
The statement did not specify who was behind this act of sabotage, which comes at a time when Iranian-backed Houthi rebels in Yemen are increasing the frequency of their attacks on oil installations in Saudi Arabia. Terrorists have repeatedly attacked Saudi installations and pumping stations.
In May 2019, Saudi Aramco confirmed the attack using drones at East-West Pipeline Pump station 8, also describing it as a sabotage incident that targeted pump stations 8 and 9.The Kingdom repeatedly condemned these acts and the recent attacks on ships in the Arabian Gulf, threatening oil output, calling them as a cowardly act of terror aimed at destruction.
Recent attacks in the Gulf and Saudi Arabia are aimed at the world and not just the Kingdom. The international community and the Arab League have confirmed that these attacks prove yet again the importance that all sides stand against such destructive terror attacks, including the Iran-backed Houthi militants. They pose a serious threat to regional and international security and the global economy. According to Reuters, the Arab coalition led by Riyadh said earlier on Thursday it destroyed several explosives-laden drones fired at the kingdom by Yemen's Houthis.
The Iran-aligned terrorist group previously said they had launched 18 armed drones on Saudi energy and military positions. The several drones, aimed at Saudi Arabia, have been intercepted days after Riyadh presented a peace initiative that includes a nationwide ceasefire in Yemen as the war enters its seventh year.
Houthi military spokesman Yahya Sarea confirmed the group had targeted facilities of state oil giant Saudi Aramco in Ras al-Tanura, Rabigh, Yanbu, and Jazan. He stressed they also targeted King Abdelaziz's military base in Dammam and Saudi army sites in Najran and Asir. "We are ready to carry out stronger and more resolute military attacks in the coming period," the group spokesman added on Twitter. Contacted by journalists, Aramco said it would respond at the earliest opportunity.