Bashagha expected to be in Tripoli over the next several days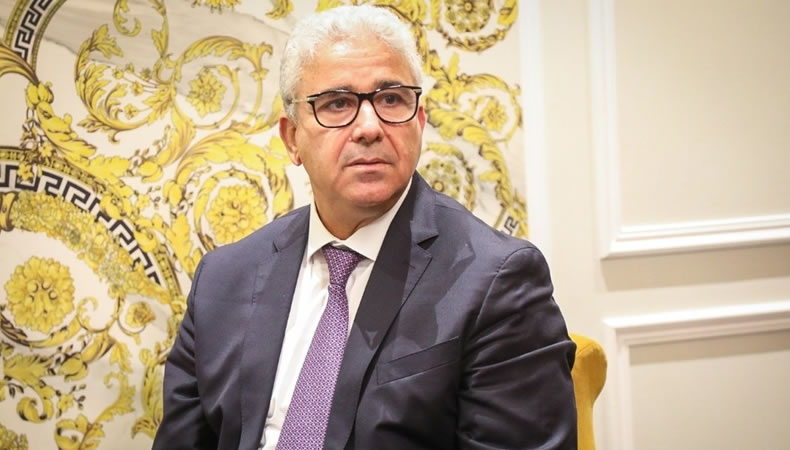 Libya–Fathi Bashagha, the Libyan Prime Minister-designate who was selected by the Tobruk-based House of Representatives (HoR) early in March, said in a Reuters interview in Tunisia on Thursday that he hopes to take over administration in Tripoli in the coming days without using force.
"God willing, the government will be able to carry out its tasks in Tripoli in the next days," Bashagha said, adding that his government had direct communications with the Libyan west, Tripoli, the political elite, the commanders of the battalions, and some society figures. Bashagha has stated repeatedly that he will not use force to enter the capital, telling Reuters that "our arrival in Tripoli and the government headquarters will be completely peaceful," adding that there were indications from both within Libya and internationally that he would be able to take over in Tripoli and that Dbeibah's government would be unable to operate outside of the Libyan capital.
Related Posts
Dbeibah's oil minister, according to Reuters, has questioned the position of National Oil Corporation (NOC) chairman Mustafa Sanallah, claiming that any efforts to reform the board "would pose a significant difficulty for oil production and workers in the oil industry." Sanallah and the governor of the Central Bank of Libya, Al-Siddiq Al-Kabir, who has been considered as a Dbeibah supporter, were both praised by Bashagha, who said Al-Kabir "plays a vital role in stability."
Turkish soldiers in Libya, according to Bashagha, were in the nation lawfully after being welcomed by the former Tripoli administration, led by Fayez Al-Sarraj, but whose presence is opposed by eastern rebels backed by the HoR. "Any military presence is controlled by an agreement… we may control it and order these forces to terminate the agreement or leave Libya," Bashagha explained.