99% of the world's population breathes poor-quality air, says World Health Organisation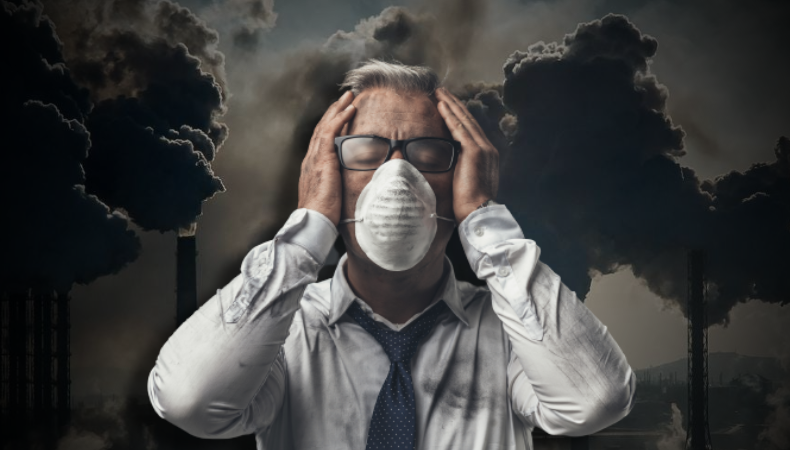 Ninety-nine per cent of the global population breathes air containing too many pollutants. The United Nations (UN) health agency, World Health Organisation (WHO), revealed the new data on air pollution on Monday. WHO called for more action to reduce fossil-fuel use because it generates pollutants that cause respiratory and blood-flow problems. According to the data, almost everybody in the world breathes air that exceeds the WHO's air-quality limits. Reportedly, air quality is poorest in WHO's Eastern Mediterranean and Southeast Asia regions, followed by Africa.
Burning fossil fuel leads to air pollution, which leads to millions of preventable deaths each year. Dr Maria Neira, head of the WHO's department of environment, climate change and health, said that the deadly impacts of fossil fuel combustion led to such deaths. She reportedly said, "After surviving the Covid-19 pandemic, it is unacceptable to still have 7 million preventable deaths and countless preventable lost years of good health due to air pollution."
Related Posts
In September 2021, WHO issued guidelines that cut acceptable annual exposure of small and hazardous airborne particles known as PM2.5 to 5 micrograms per cubic meter of air. The database, which has considered two types of particulate matter known as PM2.5 and PM10, for the first time has included ground measurements of nitrogen dioxide this time.
India had high levels of PM10, while China showed high levels of PM2.5. Exposure to high concentrations of PM10 can result in a number of health impacts including coughing and asthma attacks. PM2.5 can penetrate deeply into the lung and can damage it. Reportedly, particulate matter (PM) has many sources, such as transportation, power plants, agriculture, the burning of waste and industry. Exposure to PM 2.5 from burning fossil fuels was responsible for about 8.7 million deaths globally in 2018.