COVID Lockdown: Saudi Arabia works to tide over economic challenge from the pandemic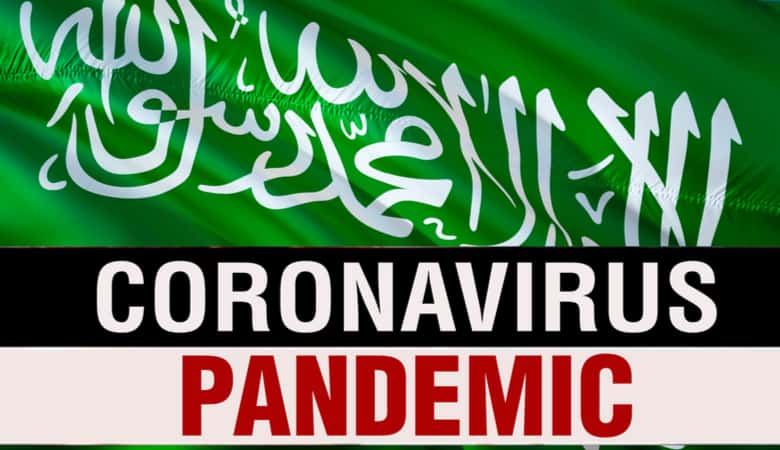 Like many businessmen and policymakers across the globe, Saudi business owners and policymakers would like to forget March, April, and May of 2020. But like everyone else, they can only wish something like that.
Lockdown from COVID-19 pandemic and fall in prices of oil, to say the least, has posed a significant challenge for the Arab economy.So far, Saudi Arabia has reported more than 28,000 COVID cases and 184 related fatalities. Many businesses have been shut since 25 March 2020 and are staring at an uncertain future. 
The Lockdown, like any other Gulf country, has impacted the hospitality, aviation, and oil production. Business services like investment firms, financial companies have struggled to stay afloat with the new norm of work from home (WFH).
Taiba Investments, Saudi Airlines Catering, and Al-Andalus Property Company SJSC have already announced the closure of their businesses.The country had to take an unprecedented step of canceling the Hajj pilgrimage this year. Religious tourism adds about $12 billion to the country every year.   
Saudi Arabia COVID-19 Latest Update: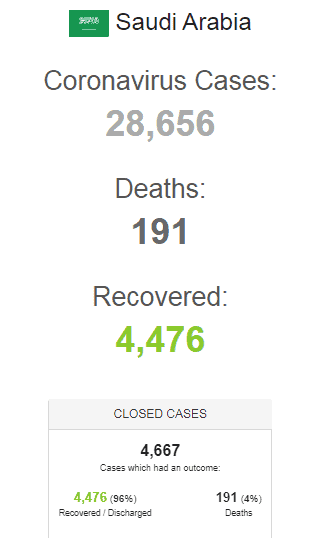 Along with the ongoing COVID-19 crisis, the country is charting its way to diversify its economy and reduce its dependence on oil. Demand for oil is unlikely to see significant changes until the private and public sector starts to operate business as usual.
To support its citizens adversely impacted by the COVID pandemic lockdown, the government announced a package of $2.4 billion as compensation. When most companies open to their full capacity, they might have to opt for structural adjustments and freeze hiring.   
The Saudi economy, according to reports, is going to contract this year. On 1 May 2020, credit rating agency Moody's downgraded their sovereign outlook from stable to negative.Saudi Finance Minister Mohammed al-Jaddan did not mine his words when he said "strict and painful measures" would have to be taken to survive the coronavirus crisis and spiraling oil prices.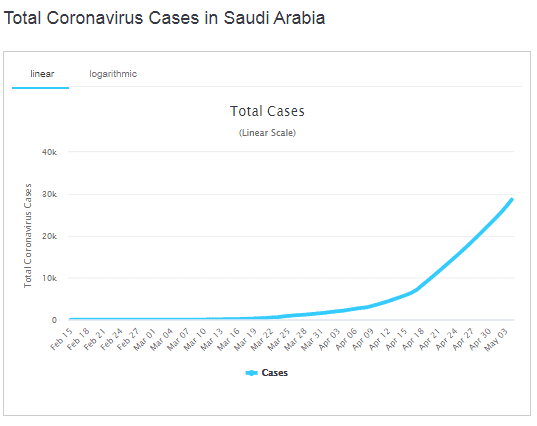 In its efforts to diversify the economy, the Vision 2030 focus on attracting foreign direct investments from aboard. Ibrahim Al-Suwail, the Deputy for Investor Services at Saudi Arabia's Investment Ministry, in an effort to sound robust, recently said that the economy is open to business despite the pandemic. 
The country is still in a better position to tide over the pandemic challenge due to massive cash deposits and low debt than compared to other countries.