Derek Chauvin sentenced to over 22 years in George Floyd murder case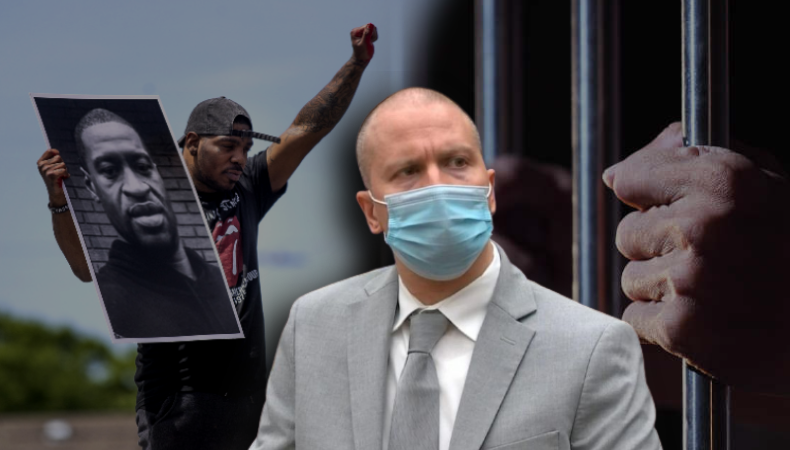 The killing of George Floyd in 2020 on a Minneapolis corner led to nationwide protests. People came on streets to demand for justice over reckoning racial injustice touching on every aspect of American life. Derek Chauvin, is a 45-year-old police officer who ignored Floyd's desperate cries for help and pressed his knee into Floyd's neck for what seemed an eternity.
The sentence was less than the 30 years prosecutors had sought, but far more than the penalty that lawyers for Chauvin, had requested. The sentence means the earliest Chauvin could be eligible for release on parole, would be in 2035 or 2036, when he will be close to 60 years old.
In delivering Chauvin's sentence Friday, Judge Peter A. Cahill referred to the "particular cruelty" of the crime, which was captured in a widely shared cellphone video, as Chauvin held Floyd down for more than 9 minutes in May 2020. Floyd could be heard crying out more than 20 times that he could not breathe.
Judge mentioned in the hearing that Chauvin, treated Floyd without respect and denied him the dignity owed to all human beings and which he certainly would have extended to a friend or neighbor otherwise.
Relatives of Floyd expressed relief that Chauvin was facing prison, even as they said they believed he deserved a longer term. In the hearing, they described their anguish and loss in tearful terms. "Why?" said Terrence Floyd, Floyd's brother. "What were you thinking? What was going through your head when you had your knee on my brother's neck?"
Floyd's daughter said in the court that she only want to wish her father all the love and world to know what a great man he was. The corner in Minneapolis where Floyd was killed has become a memorial to what happened. His image has appeared on murals in cities around the world, and there is a statue of him in Brooklyn