EU welcomes new unity government in Libya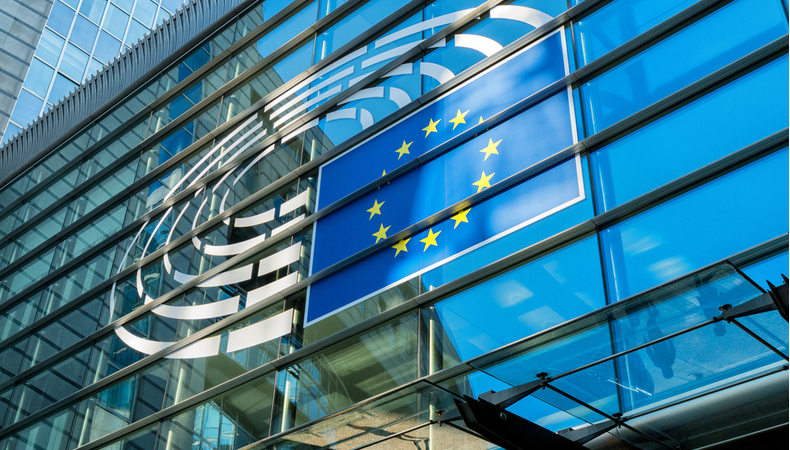 The European Union on Thursday welcomed the Libyan parliament's vote for the formation of a unity government under the leadership of Prime Minister-designate Abdul Hamid Dbeibah in the war-torn country.
The EU issued a joint statement, calling the new Libyan Government of National Unity a "significant breakthrough" towards the reunification of relevant institutions in the country amid the political deadlock. In the statement, EU foreign policy chief Josep Borrell further called on all stakeholders in the country to ensure timely and seamless transfer of power to the unity government.
"This is an historic opportunity for the Libyans to come together in a joint effort to rebuild their country as peaceful, stable and united and restore Libya's national sovereignty and territorial integrity," the 27-member bloc said. Underlining the provisions of the 2020 Ceasefire Agreement, the bloc also urged the new Libyan government to respect the UN arms embargo and withdrawal of foreign fighters and mercenaries in accordance with the UN Security Council Resolutions. In this regard, the EU warned the unity government of sanctions over any "spoilers". "The European Union recalls its instrument of sanctions against possible spoilers," the statement noted.
After days of heated debate, Libya's parliament approved the Cabinet led by interim Prime Minister Abdul Hamid Dbeibah with 121 out of the 132 lawmakers present in the House voting in support of the new government. "This a historic day for the House of Representatives," announced Speaker Aguila Saleh at the end of the vote on Wednesday.
The United Nations mission to the oil-rich country also hailed the leadership for their efforts towards this historic moment. Furthermore, a joint statement issued by the US, the UK, Italy, France and Germany applauded the Libyan people for their determination to restore unity in the country.
"We commend all Libyan actors for constructively participating in and facilitating this vote by a body representing the voices of the Libyan people. This outcome is a fundamental step on the path towards the unification of Libyan institutions and a comprehensive political solution to a crisis that has tested Libya and its people," foreign ministers said in the joint statement.
As per the UN-brokered deal, the new government is going to lead the country till the elections slated to take place in the country on December 24. Last week, interim PM Dbeibah present his proposed cabinet which includes 33 ministers and two deputy prime ministers, who reportedly represent various regional groups across the country.
In 2011, a NATO-backed uprising in Libya led to the downfall of long-time leader Muammar Gaddafi. Since then, the country has been struggling to form a stable government due to the prolonging civil war between rival east and west sides. Responding to his victory, 61-year-old Dbeibah said, "the time has come to turn the page on wars and division and to turn towards reconciliation and construction. It is time to settle the country's differences in parliament and not on the battlefield."