Finally, Tunisia has a new Government!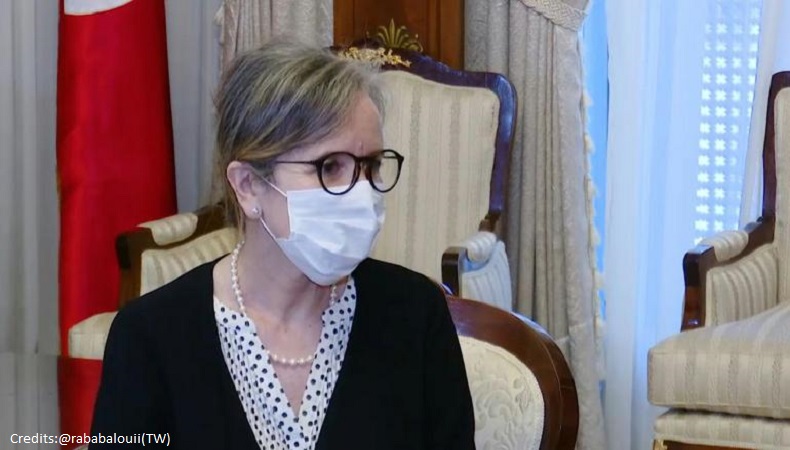 Tunisia– After two and a half months, Tunisia has a new government: the presidency of the African country announces it in a note. The President of the Republic promulgated a decree appointing the head of the government and its members, a statement announced yesterday. On July 25, President Kais Saied took urgent decisions to save the country from the cancer of the Muslim Brotherhood that has crept like cancer into the institutions of the state.
Out of 24 ministers, 8 are women in the new government presented yesterday by the first premier in the history of Tunisia, Najla Bouden. At the head of the Minister of Justice is Najla Jaffel, while the Minister of Defense is Imed Memich. Another woman has been chosen as Secretary of State for Foreign Affairs, Aida Hamdi. A woman will also be head of the Ministry of Infrastructure, Sarah Zaafrani, and the head of Industry, Neil Noora Gandhri.
The new government said it had the goal of "restoring people's trust." The premier immediately stated after the announcement of the composition of the executive. "We must restore the citizen confidence in the Tunisian state and of foreign countries in our country. Fighting corruption, which is getting worse and worse, to restore hope for a better future to Tunisians," she said.
Presenting her program, Bouden highlighted that "competence and experience" will be the keys to achieving these goals and improving the effectiveness of the work of public institutions. The premier also announced that "great importance" will be given to relaunching the economy and improving citizens' living conditions and purchasing power. "This government will work for the good of the country and the people and will be open to all parties."
"We are experiencing difficult historical moments, but we will make it," said Tunisian President Saied after the oath of the ministers of the new government, expressing his appreciation for the progress made in the fight against the pandemic. Saied said that "the Tunisian premier has taken on a great responsibility in these circumstances." On September 29, the Najla Bouden appointment to form a government was the prelude to restoring the functioning of an executive that had been stopped since July 25, when Saied froze the work of the Assembly of People's Representatives (ARP) and the dismissal of the Mechichi government.
Despite the pressures and the chaotic situation in the country, brought to its knees by ten years of corruption and underworld, the president has spent all his time to equip Tunisia with a capable executive that marks the first act of the new presidential republic. From discussions to negotiations, it took the same fortnight for the first female Prime Minister in Tunisia's history to form her team, reconfirming some ministers from the former Hicham Mechichi executive in whom the president has great confidence. Among them, the head of the Ministry of Foreign Affairs, Migration and Tunisians Abroad, Othman Jerandi, has remained unchanged.