Kais Saied Governance Receives Mass Rejections In Tunisia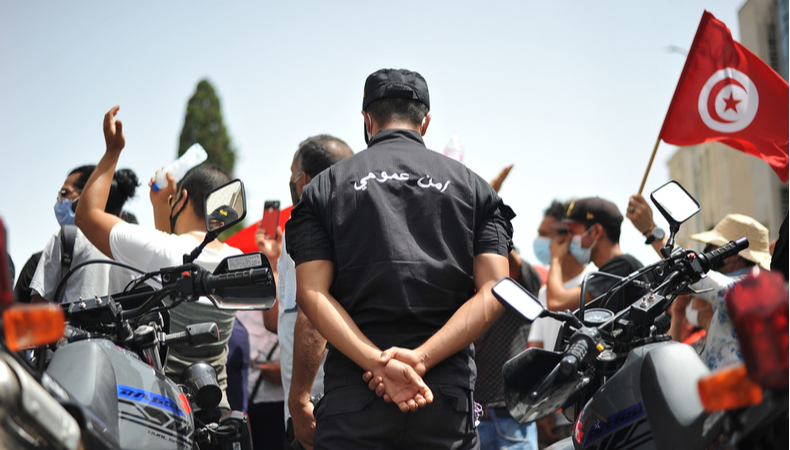 Another country is yet again trying to protect its democracy. Its Tunisia this time which is protesting against brazen seize of power by the President Kais Saied.
Crowds shouting slogans 'return to legitimacy' and 'stop this coup' have rocked the country in many places. Saied went out in July and seized power in the government, leading to mayhem and chaos. Having assumed executive authority, he had sacked the PM and suspended the parliament too.
For the first time, Police appears to be taking no sides; treating both sets of protesters equally, standing between the two camps outside the ornate belle epoque theatre on Habib Bourguiba Avenue. Tunisia has not experienced sound and solid governance in a long time.
Read | Borrell confirmed EU support to Kais Saied in protecting democracy in Tunisia
In another shocking development, a Saied adviser told the media that this month itself, the president is considering suspending the 2014 constitution and putting a new version to a referendum. The referendum never went with the masses well in the first place.
Saied has rejected accusations of a coup and his supporters have presented his moves as an opportunity to reset the gains of Tunisia's revolution and purge a corrupt elite. There is some truth here; under his party's leadership, there has been calmer that there was at the time of the moderate Islamist Ennahda, who had initially decried his move as a coup.
But the public isn't buying his logic at all. Several politicians, activists and human rights defenders have been participating in the ongoing protests across the country. People rally the thought that the President has not appointed a PM till now. His intentions are not clear; he cannot be let lose to run a government without the constitution or a legitimate parliament.
Tunisia has been seen as the only country that succeeded in carrying out a democratic transition among Arab countries which witnessed popular revolutions toppling ruling regimes, including Egypt, Libya, and Yemen.