Hollywood actors extend contract talks to July 12, temporarily averting strike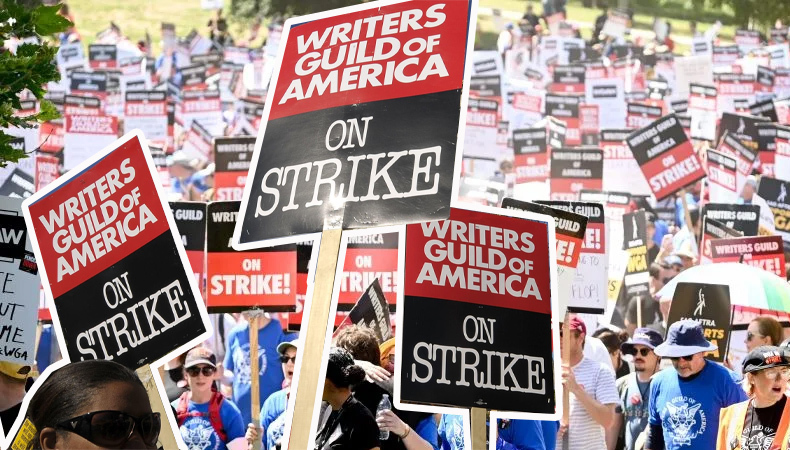 Hollywood's actors' union and major studios have extended contract talks until midnight on July 12, which had been set to expire at midnight on Friday. 
Also Read – Squid Game Season 2: Release Date & Everything You Need To Know
Hollywood actors' union SAG-AFTRA and the Alliance of Motion Picture and Television Producers said that they would extend their current contract. The agreement finalised on Friday would give the two sides more time to discuss ongoing labour strife in Hollywood.
Members of the Writers Guild of America (WGA) stopped their work in May, affecting the business and causing shut down of major film and TV productions. They demanded an updated pay scale for their work on streaming content and safeguards around the use of artificial intelligence. Actors and writers expressed concern over the regulation on AI and pay scale for work on streaming content.
This week, Jennifer Lawrence, a popular American actress known for starring in action film franchises and independent dramas, and Meryl Streep, who is known as "the best actress of her generation", wrote a letter to union leadership, saying that they were ready to walk off the job if negotiators failed to struck a deal on higher base pay and regulate the use of artificial intelligence (AI). 
The open letter from over 1000 SAG members said that they would strike if they were not able to achieve all their demands in a new contract. Meryl Streep and Jennifer Lawrence signed the letter.
Sag-Aftra's negotiators reportedly said, "No one should mistake this extension for weakness." They said that they unanimously agreed to the contract extension. 
Last month, SAG-AFTRA told Deadline, "There's no promotion of struck work during a strike." In May, actors union SAG-AFTRA called for a strike authorization vote to put more pressure on studios and networks. 
Also Read – Summer Music Festival Guide: From Lebanon to the UK and Beyond
Negotiations have been taking place as various companies are facing intense pressure from Wall Street to make their streaming services profitable.