How America Does Business With Taiwan Without Angering China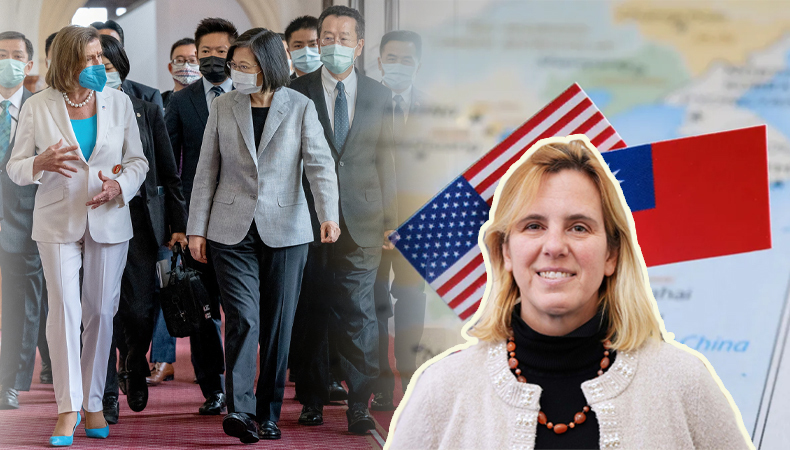 China–America is moving ahead to sign trade agreements with Taiwan, despite the warnings and foot stamping anger exhibited by China. This has been a result of the sudden visit made by the US House Speaker Nancy Pelosi.
It has now been determined that the first round of talks will happen in 'early fall,' according to the Office of US Trade Representative. The US-Taiwan Initiative on 21st Century Trade was first unveiled in June, with both sides now saying they had "reached consensus on the negotiating mandate."
Despite pressure from China to refute their sovereignty, Taiwan has been moving closer to developing its trade relations with various countries. It has taken a lot of effort for it to assert itself as an independent nation though. Under the 'One China policy,' the US recognises and has formal ties with China rather than the island of Taiwan but maintains a "robust unofficial" relationship with Taiwan, including continued arms sales to the island so that it can defend itself.
Related Posts
The ones to really have ties and recognize the island nation are themselves smaller democracies like Haiti, Guatemala, El Salvador, Belize to name a few. Growing in its power of self-reliance, the Taiwanese government has developed its own constitution, has also democratically elected leaders, and now has about 300,000 active troops in its armed forces. Beijing sees the self-governing island as its own, renegade territory that must be united with the mainland.
However, Taiwan continues to hold its ground and wishes itself to be recognized as distinct from the mainland. The top US diplomat for East Asia Daniel Kritenbrink has also reportedly said that Beijing's "growing coercion threatens the peace and stability of the Taiwan Strait. We will continue to take calm, but resolute steps to uphold peace and stability in the face of Beijing's ongoing efforts to undermine it and to support Taiwan in line with our long-standing policy."