How did Qatar-US team know about the liquidation of Iranian scientist assassination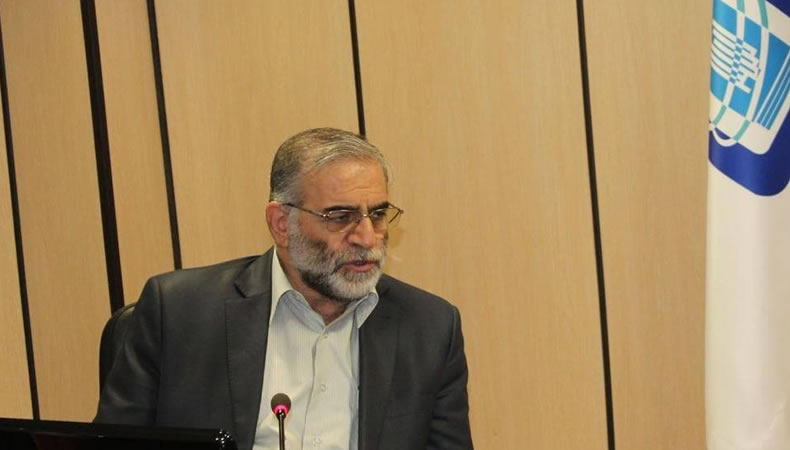 The assassination of top nuclear scientist, Mohsen Fakhry, in Iran left the country deeply hurt and bleeding with vengeance. But the country has set all its resources to unfold the terror attack mystery which seemed to be misguided over placing the culprit. Initially the country blamed Israel for the attack given the country's arch-rival, ideologically and politically.
The missing link in the episode of slain Iranian scientist, which caused a huge jolt to Tehran, was fact that Qatar was aware of the liquidation program of Fakhry's and coordinated with the Pentagon for this operation. Qatar, being Iranian ally for the longest and funding its extremist organisations, would have been the last one on Tehran's suspicion radar. Change in regime's in US made Qatar change its loyalties in a instant to save itself a favouring position in eyes of a newly set Democrat government, unlikely Trump administration which hasn't been very critical of the Gulf nation.
Read more : Iran's top nuclear scientist, Mohsen Fakhrizadeh, killed
It's interesting to note that two weeks ago, the Qatari Chief of Staff, Ghanem bin Shaheen al-Ghanim, was in the Pentagon before the operation to ensure coordination with the US side and provide logistical support for the operation. As per the plan Qatar shielded its face, playing a diplomatic aide to Iran while stabbing on its back and not display any reaction against America's interests in the Gulf. America sent a B52 a week ago to Qatar at Al Udeid base after the Chief of Staff requested the Pentagon for guarantees.