Iran shares proof of alleged spy, Kylie Moore-Gilbert being recruited by Israeli intelligence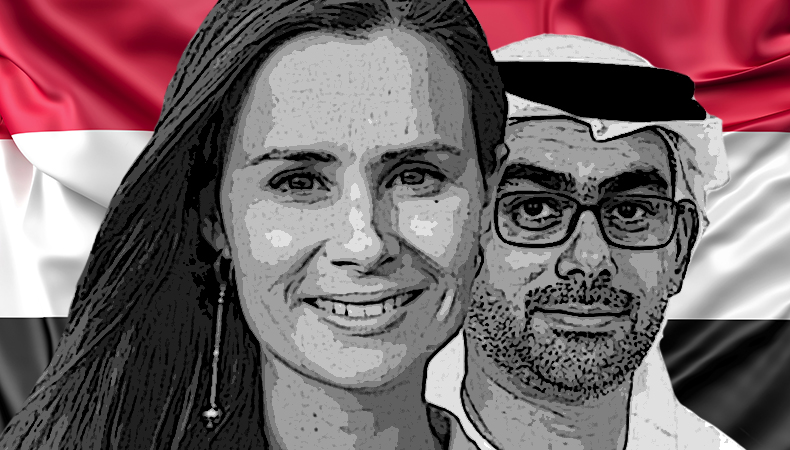 After the release of British Australian academician, Kylie Moore-Gilbert, who was held by Iran on espionage charges, the Islamic Republic justified her arrest sharing information related to her ties with former Bahraini MP and Israeli military. Iranian state-run media outlet released a nearly 10-minute segment featuring several of Gilbert's images, which showed that she was travelling to Israel on her wedding day and with friends and family.
The report on Kylie Moore-Gilbert, by Iranian media claimed that she was recruited by Israeli intelligence agency to spy on Tehran, and was even placed at Cambridge University, and had contacts with several former Israeli army officers. The report also showed her pictures of visiting Jerusalem and various sites in Israel, including a training camp in Hafia.
"As per her training and to avoid any threat, she went to all places where tourists visit and made calls from those areas and took photographs," the report said. "She was told to hide her travels to Israel and also her contacts with Israelis." Besides, Iranian Broadcasting network also featured photocopies of her passport and those of her Israeli husband, to connect the dots.
The 33 year old academic was released from Iranian captivity after nearly 800 days in exchange for three Iranian citizens who were serving sentence in Thailand for their involvement in 2012 Bangkok blast. The Iranian prisoners were accused of attempting to kill Israeli diplomats but did not succeed. The blast only blew up their rented apartment and leaving five people injured.
Moore-Gilbert and the Australian government repeatedly denied the Iranian allegations of spying as baseless. Some even believe that Tehran's latest campaign to justify her arrest came into being after the Australian authorities pressed the pact that the Islamic country had no evidence of alleged crimes and has never presented any publicly.
She was arrested while while was leaving Iran after attending a conference in 2018. She was also linked to Jasim Husain, a former Bahraini MP, who was accused of teaching Moore-Gilbert Arabic and Farsi, and helped her to spy on Shia exiles in Iran. Husain contradicted the accusations and told the Guardian, "The story is unconvincing to anyone with basic knowledge."
Husain, who was expelled from Bahrain in 2016, was a member of Al-Wefaq party and represented Bahrain's marginalised Shia community. He said, "I was aware of her trip, she was going there for a conference, then going to some tourist sites, then engaging in some research." In his opinion it was Moore-Gilbert's meeting with Shia exiles from Bahrain, in Iran, which put her on radar and was seen as a threat to the country's security establishment.
Husain said, "Researchers normally grab the chance to do primary research rather than secondary… Kylie can do no trouble to anyone, let alone a country. She is properly peaceful, a true researcher, an academic, someone who loves the Middle East." He added, "[These groups] think Kylie and I worked to undermine them, to spy on them and pass on information to an intelligence community. It is totally not true – zero per cent true." After Moore-Gilbert's arrest, Husain felt scared for his security as well. He said, "Some people believe this nonsense," he said. "I feel harassed, I cannot live my life normally, go out to communities. I have to be alert, careful – and that's in my own country."