Inspiration4: A surprising exchange of congratulations between Bezos and Musk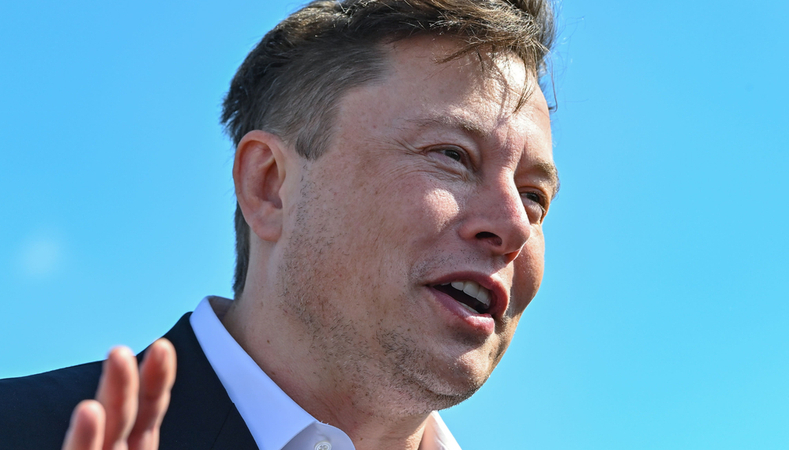 The launch of Inspiration4 was a success: the all-civilian crew of the SpaceX-branded project hasn't had a hitch so far and is currently conducting its three-day mission before returning to Earth. The company, which we have also explored in a dedicated special, is historical in its way, it is making a lot of talk about itself, and these days, it is the protagonist of a Netflix series. Among the congratulatory messages sent to SpaceX and its patron, Elon Musk, one less obvious than others: that of Jeff Bezos.
Through a tweet, Bezos wrote: "Congratulations to Elon Musk and SpaceX on the successful launch of Inspiration4 last night. Another step towards a future where Space will be accessible to all." Among other things, Musk's response was not lacking, who, usually rather talkative, was limited to a "Thank you." The exchange of congratulations and thanks is not great news in and of itself; after all, another space entrepreneur, Richard Branson, also complimented. The same goes for many personalities involved in this particular technology sector.
The difference is that between Bezos and Musk, this exchange of courtesies is not taken for granted. Over time, there have been some clues that the two were not very friendly. Recently, a legal dispute related to Starlink has started, with a blow and response between Musk's company and Amazon for the orbit of telecommunications satellites.
Nevertheless, it was an unexpectedly polite exchange between two billionaires who are often publicly at odds with each other. What made it even more noteworthy is the fact that it's Jeff Bezos' first tweet in more than a year, and it came after an escalating war of words between the two.
Although Jeff Bezos and Elon Musk both have their own missile companies and are two of the richest men in the world, their relationship isn't the best. The two have similar space ambitions: Jeff Bezos started Blue Origin in 2000, two years before Elon Musk launched Space Exploration Technologies Corporation or SpaceX.
In 2004, when Blue Origin and SpaceX were still in their infancy, Bezos and Musk met in a rare in-person meeting. However, relations between the two were strained even then. "I did my best to give good advice, which he largely ignored," Elon Musk said after the bout.
Most recently, Blue Origin sued NASA over its decision to award a massive Moon exploration contract to its competitor SpaceX, prompting Musk to point out that Jeff Bezos had stepped down as Amazon CEO to pursue a full-time job. As a result, it filed legal action against SpaceX.
In the meantime, if you want to follow the progress of Inspiration4, you can do it on Twitter: the account is publishing a large number of photos and content, informing us, among other things, that 15 orbits around the Earth have already been completed since the start.