Iran Returns To Old Ways Of Hidden Oil Exports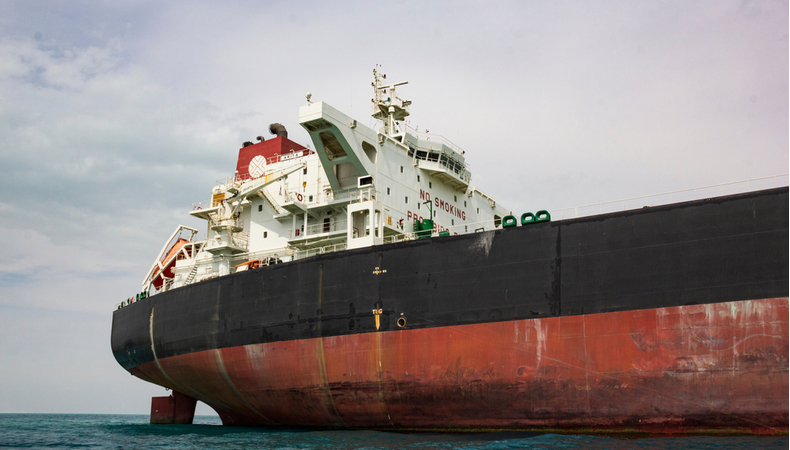 Iran has been acting notorious as it tried to hide the origins of one of its oil tankers in order to avoid being sanctioned by the United States. Last month, Iran is said to have transported oil to Venezuela.
Moving ahead with steps have were taken under Donald Trump's leadership; Joe Biden does not seem to be going light handed over Iran. A Greek owned Achilleas oil tanker was spotted in sea by American coast guards, according to American intelligence gathering.
When questioned by the media, the Iranian deputy Oil Minister Amir Hossein Zamaninia denied any knowledge of any such transport in progress. Apparently, two million barrels of crude is said to be aboard the Greek-owned Achilleas tanker. However, Iran is now aware that Washington is trying to seize the tanker. According to the American Department of Justice, the oil tanker is trying to transport crude, despite American sanctions on Tehran. A lawsuit has been filed in the American courts against Iran.
Over the pandemic times, Iran had to face economic set back due to low oil exports. Crude is one of its biggest revenue earners for the nation. As most countries bring forth vaccines and open up for business, Iran is starting to move its oil across its popular selling points. According to Zamaninia, the world is ready to absorb the increased exports, though Iran's exports are not as strong as it were in 2018.
Oil prices have been on the increase as Russia and other members of the Organisation of Petroleum Exporting Countries (OPEC) curb their supply. But Iranian oil minister, Bijan Namdar Zanganeh, seconds Zamaninia as he believes that his fellow members of the OPEC have expressed no concerns that an increase in Iranian output might contribute to an oversupply of crude.