Arrest warrants are raining on Donald Trump in the Middle East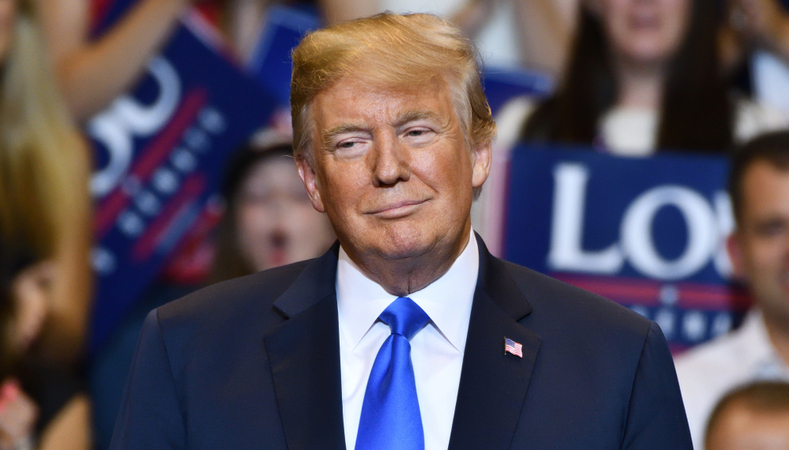 Not only the risk of being removed from the US presidency due to the recent violent attack on the US Congress, but also problems overseas. At the end of his term, arrest warrants rain down on the outgoing President Donald Trump. An Iraqi court issued an arrest warrant for The Donald, as part of the investigation into the assassination of the deputy head of the People's Mobilization Authority, Abu Mahdi al-Muhandis, and Iranian Major General Qassem Soleimani, in an American attack in Baghdad last year. Previously, in June 2020, Iran announced an arrest warrant for Mr. Donald Trump.The Iran General Prosecutor asked Interpol to issue a "red warning" against him for the backdrop of Soleimani's assassination, and the international body has not yet responded to the request from Tehran.
The drone that bombed the Muhandis and Soleimani march, on January 3, 2020, near Baghdad airport, took off at the behest of Trump. The United States president said days later: "We got rid of two for a price" and noted that Soleimani said: "Things like we will attack your country and kill your people." Trump continued, justifying the operation: "I said: how long will we listen to this nonsense?" The United Nations Special Rapporteur on extrajudicial killing and arbitrary execution Agnes Callamard considered what happened as an illegal and arbitrary killing.
While Iran commemorates the first anniversary of the assassination of Qassem Soleimani, a statement from the Iraqi judiciary states that the competent judge at the Rusafa investigative court in Baghdad decided to issue an arrest warrant for the outgoing president of the United States of America, Donald Trump, following the provisions of the article 406 of the Iraqi Penal Code. The law provides for the death penalty for those who voluntarily kill someone.
Read more : Eight more Chinese apps including Alipay banned following Trump's executive order
The court also indicated that the preliminary investigation procedures have been completed but added that "the investigation procedures will continue to discover the other participants in the execution of this crime, whether Iraqis or foreigners."For a year now, pro-Iranian Iranian parties accused Prime Minister Mustafa Al-Kazemi of being involved in the operation, when he was only the head of intelligence.
With the staging of events on the first anniversary of the assassinations of Abu Mahdi al-Muhandis and Qassem Soleimani, the political climate in Iraq is witnessing tensions as the date of the early legislative elections scheduled for June approaches, which is expected to be postponed. Iraqi factions loyal to Iran are stepping up their rhetoric against Washington, and Iraqi officials accuse them of colluding with it in carrying out the operation.