Iran's Ayatollah Declares IRGC 'Largest Counter-Terrorism Organization in the World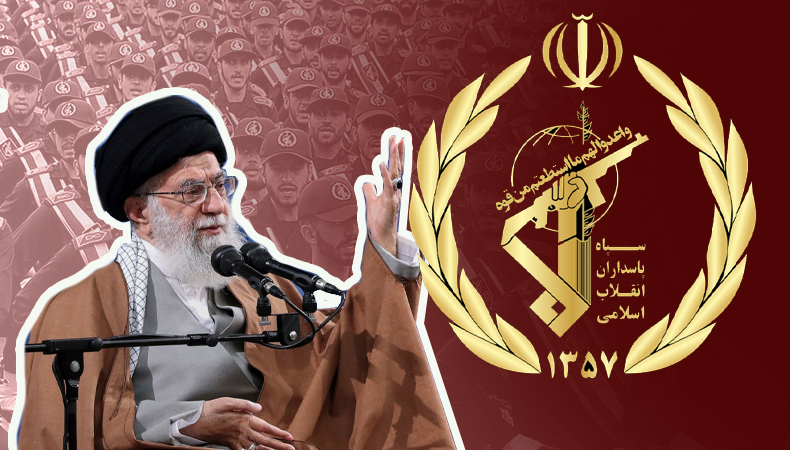 The Islamic Revolutionary Guard Corps (IRGC) has been hailed by Iran's Supreme Leader, Ayatollah Ali Khamenei, as "the largest counter-terrorism organization in the world." This statement was given on August 17, 2023, during a meeting with senior IRGC officials and Basij paramilitary leaders. On his official Twitter account, the Ayatollah made a remark that was picked up by the London-based Iran International news agency.
Ayatollah Khamenei described the United States as the Iranian government's main opponent during the same meeting. He pushed listeners to shout their opposition to America, which prompted cries of "Death to America" from those in attendance.
A number of nations, including the United States, Saudi Arabia, and Bahrain, have branded the IRGC as a terrorist organization due to its history of supporting Hezbollah and other violent extremist organizations. Although many nations are still reluctant to do so, Israel and the US have been lobbying their partners to identify the IRGC as a terrorist organization.
In Syria and Iraq, the IRGC has transported militias and weaponry. It has supported terrorist organizations in the Palestinian territories, such as Palestinian Islamic Jihad (PIJ), and exported drones and precision-guided missiles to Hezbollah in Lebanon.
Keep Reading
Ismail Qaani, the commander of the IRGC's Quds Force, revealed that every day, resistance fighters launch 15 to 30 assaults in the West Bank on the Zionist government.
The IRGC is involved in activities outside of the Middle East. Iran shipped "suicide drones" to Russia in August 2022. The IRGC has also been viewed as a chronic threat to Europe due to its attempts to kidnap or kill people in the UK or elsewhere in the UK.
Domestic instability has also been a result of IRGC activity. Mahsa Amini was detained by IRGC guards, whose passing in September 2022 led to protests around the country.
The IRGC's position and its effects on international security are still being discussed in light of the Ayatollah's announcement. While Israel and the US are pushing for its classification as a terrorist organization, other countries have not yet reached an agreement on this issue.