Iran's President cautions hardline opponents against deterring efforts to lift US sanctions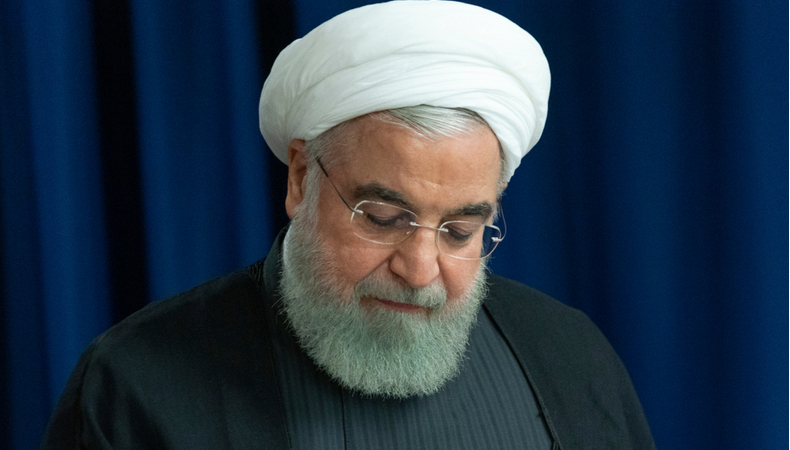 On Wednesday, Iran's President Hassan Rouhani blamed hardline opponents for deterring the efforts to remove the US sanctions on Iran.
"It is an unbelievable betrayal of the Iranian people if any group or individual defers the lifting of US sanctions even for an hour," Rouhani stated. "Even if a small minority is blocking this endeavor requires stopping its evil act."Today, the situations are much better than before for the lifting of the US sanctions," Rouhani added.
Iran's hardline opponents state that the U.S. sanctions are confirmation that Rouhani's strategy of extending towards enemies was a big setback. Addressing reporters following a cabinet meeting on Wednesday, Rouhani backed Tehran's foreign policy and claimed to accomplish political and diplomatic triumphs amid the economic conflict.
The Joint Comprehensive Plan of Action (JCPOA) was a 2015 nuclear agreement struck between Iran and France, China, Russia, United Kingdom, United States, and Germany. The new United States administration proposes to renew the 2015 nuclear deal deserted by former US President Donald Trump.
The Biden administration and Iran are in a constant debate over which direction should they move first to resuscitate the deal, as Tehran urging Washington to first lift the sanctions and United States asking Tehran to first resume compliance with the agreement.
On Monday, Iran's Foreign Minister Mohammad Javad Zarif advised the European Policy Center's think tank that they have not observed any difference between the Biden team and the Trump government's policies of maximum strain to drive Iran to get back to the negotiating table.