Iraq to host crucial summit in presence of regional leaders: Report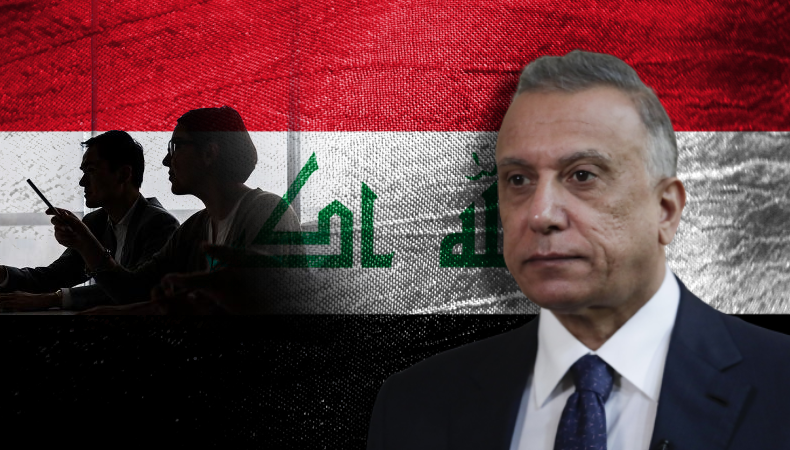 Iraq has announced to host a regional summit in Baghdad later this month. According to a statement issued by the Iraqi prime minister's office, French President Emmanuel Macron has expressed his interest in attending the summit in Baghdad during a visit to Iraq. Notably, this would be French President Macron's second visit to Iraq in less than a year.
On Monday, Iraqi Prime Minister Mustafa Al-Kadhimi received a telephone call from the French President. During the telephonic conversation, the two leaders discussed bilateral relations between both nations and issues of mutual interests. While the Iraqi premier underlined the long history of constructive relations between the two countries, Macron hailed the balanced Iraqi diplomacy led by Al-Kadhimi and its contribution to regional stability.
"The French President declared his full support for Iraq and the Prime Minister's approach and measures to strengthen Iraqi state institutions," the statement added.
Invitations sent to Arab leaders
Iraqi foreign ministry has also confirmed that invitations have been sent to Turkish President Recep Tayyip Erdogan and Saudi Arabia's King Salman for the summit. However, no official date has been announced by Baghdad for the summit yet.
Reportedly, the summit is aimed at bringing the top leadership of Saudi Arabia, Iran and Turkey together to discuss prospects of enhancing regional peace and security. Iraqi foreign ministry officials also noted that the summit seeks to de-escalate ongoing tensions in the region.
As per reports, Iraqi Foreign Minister Fuad Hussein is scheduled to visit Tehran later this week to formally invite Iran's newly inaugurated President Ebrahim Raeisi for the upcoming summit. During his meeting with Raeisi, Foreign Minister Hussein will also discuss bilateral relations between the two countries, including concerns related to Iraqi security.
Apart from Turkish and Saudi leadership, senior representatives from Kuwait, Syria and Jordan are also expected to participate in the crucial meeting. A committee has been appointed by the Iraqi Prime Minister under the guidance of Senior Undersecretary Nizar Al-Khairallah to undertake the preparations for the summit.
Iraq aims to mediate regional cooperation
This announcement has come at a time when Iraq is working on re-establishing itself as a mediator between Iran and Arab nations to promote regional balance. Speaking with the media recently, Al-Kadhimi stressed that Iraq is working on playing a bigger role to strengthen security and political and economic stability in the Middle East with the support of regional leaders.
Earlier this year, Iraq hosted senior officials from Iran and Saudi Arabia in an attempt to improve strained relations between Tehran and Riyadh.