Iraq Yazidi, only four sentences seven years after the massacre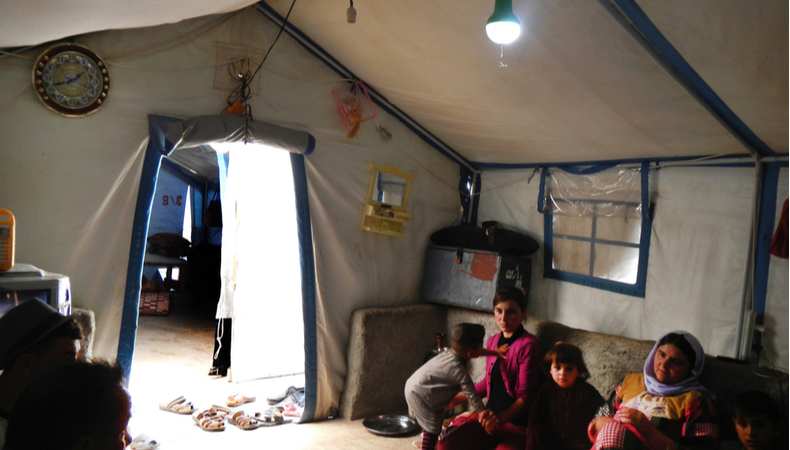 The last, the fourth conviction of this kind, took place last July 22, in Hamburg: Omaima A., affiliated with Daesh and repatriated, had four years for aiding and abetting crimes against humanity on two Yazidi women. A court already sentenced her and her husband in October 2020. While her friend Sarah O., the wife of another jihadist, had already ended up in the dock. The husband "bought" those two women in Raqqa, in Syria.
The story of a 5-year-old girl left to die of thirst, chained to a window under the sun by Jennifer W. and her husband Taha A.J., is also in April last year in Falluja, Iraq, bought at the slave market with her mother. Both are still on trial. Germany is the country that first responded to the request for justice that the Yazidi minority has been demanding since August 3, 2014, the day of the attack by Islamist militiamen on Sinjar, the massacre of 5,000 men unbelievers, and the kidnapping of 6,700 women and children.
On the seventh anniversary of what the United Nations officially refers to as "genocide," the only thing that matters is to hold the perpetrators of murders, kidnappings, rape, torture, and enslavement to their responsibilities. About 3,000 people are still missing. But death, despite the mass graves still to be excavated, is never the first thought. In these hours, the NGOs found another girl.
They return from the al-Hol camp in Syria. Among the Caliphate wives, or from those who sell them to their families for thousands of dollars. The reconstruction base on the efforts of NGOs that recover schools, clinics, and services for returning families and meet the needs of 75% of those 355,000 displaced people who are still unable to leave the tents.
For almost three weeks, the "Martyr's Foundation" has opened an office in Sinjar to compensate the families of Daesh victims: 200 cases already accepted, a monthly salary of 800 dollars, but those who often come no longer have the personal documents to open the file. In May, the United Nations' investigation team identified 469 Caliphate members who had committed crimes in Sinjar. That is why four sentences are still few.