Jessica Chastain Leading the Way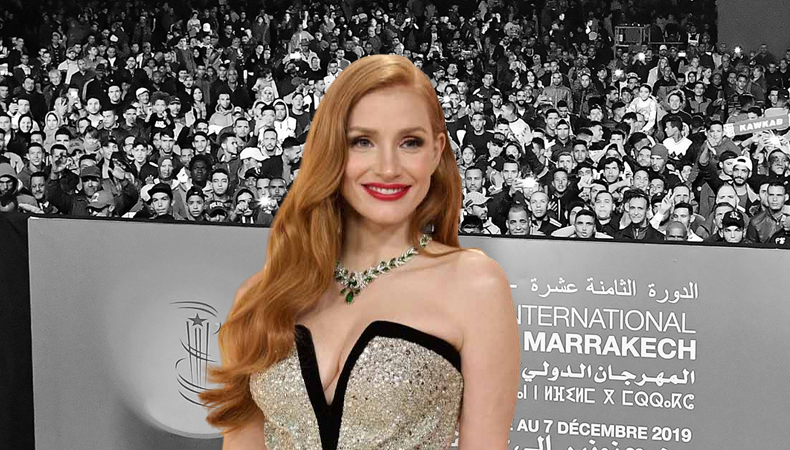 This blog explores the stunning revelation that Jessica Chastain will preside over the jury for the 20th Marrakech International Film Festival. In this article, we examine Chastain's accomplishments, advocacy, and influence on the esteemed festival judging panel.
We also talk about how important it is for her to promote new directors and how the festival places a strong emphasis on recognizing budding filmmakers.
Jessica Chastain: A Versatile Talent
The Marrakech International Film Festival's jury president is Oscar-winning actress Jessica Chastain, who is renowned for giving compelling performances. Chastain, who is renowned for her acting prowess as well as her advocacy and production endeavors, gives a distinctive viewpoint to this prestigious part.
The 20th International Marrakech Film Festival
Jessica Chastain's selection as jury president for the festival's 20th anniversary reinforces its significance and highlights her importance to the worldwide film industry. The festival, which will present fourteen works by up-and-coming filmmakers, represents a commitment to fostering new talent and recognising the best in filmmaking.
Chastain's Contribution and Vision
In expressing her gratitude for being chosen as the jury president, Chastain emphasized her joy at the opportunity to recognize and honor the best in world cinema. She adds a strong voice to the review process with her commitment to recognizing extraordinary talent, which is in line with the festival's mission to encourage up-and-coming filmmakers.
Keep Reading
Martin Scorsese's Participation
A further layer of significance is added to the festival by the participation of renowned director Martin Scorsese, who will be providing advice to upcoming directors in the MENA region.
The festival's dedication to developing talent and encouraging cinematic greatness is exemplified through his mentoring and participation.
The 20th Marrakech International Film Festival's goal to identify and assist up-and-coming filmmakers is furthered by Jessica Chastain's position as jury president. This role adds a new viewpoint to the festival. With Martin Scorsese's participation, this edition promises to be a celebration of film, talent, and artistic development.