Lebanon focuses on settling its maritime border issues with Syria and Israel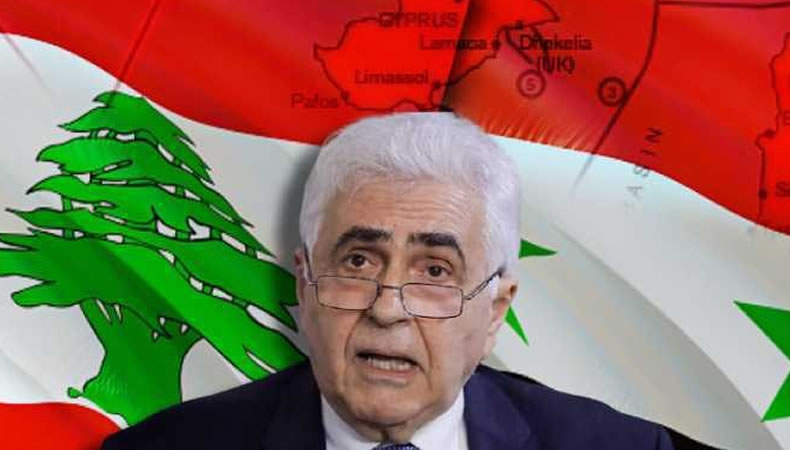 Besides the country's crippling economic crisis, another issue in front of the Lebanese government was its maritime border issue. The country has been facing the issue due to lack of clear demarcation of its maritime border which it shared with Syria on the north and Israel on the South. The Lebanese foreign ministry, has been looking into the matter, has been working towards preparing a proposal for the cabinet to discuss the issue with Syrian government.
The Lebanese government started working towards its maritime agreement with Syria more actively after latter signed a deal with a Russian company, Kapital, granting it the right to undertake oil and gas explorations in its territorial waters. But these territorial waters overlap with Lebanon's exclusive economic zone. Lebanon's newly appointed foreign minister Charbel Wehbe told reporters that the final agreement between Syria and Lebanon would be formalised after Beirut's foreign ministry was done reviewing the deal between Damascus and Kapital.
Wehbe said that his team was currently assessing the unofficial copy of the contract signed between the Russian company and Syria. He added that the team would also take into consideration the report prepared by the Lebanese army before presenting any suggestions to the president and caretaker prime minister. "Once our assessment is complete, we will submit our report and recommendations for preparing for negotiations as soon as possible," Mr Wehbe said.
He added once the agreement was in place his country would focus on forming a delegation to discuss the matter with their Syrian counterparts. The issue need to be pressed strongly as Syria did not recognise the Lebanese demarcation even back in 2011. Observers believed that the country needed to discuss the maritime issue with not only Syria, but also Israel, who was also making arrangements to launch an energy exploration drive by early 2022.
Laury Haytayan, an oil and gas expert in the MENA region, said Lebanon needed to assertive pursue the matter on both fronts in order to its sovereignty. She said, "Failing to take action could signal that Lebanon deems the situation acceptable… There are important developments relating to Lebanon's natural resources that require Lebanese officials to take action particularly in light of the unlikely prospect of forming a Cabinet soon."