Tunisia Protests Intensity As Saied Readies Stage For Constitutional Amendments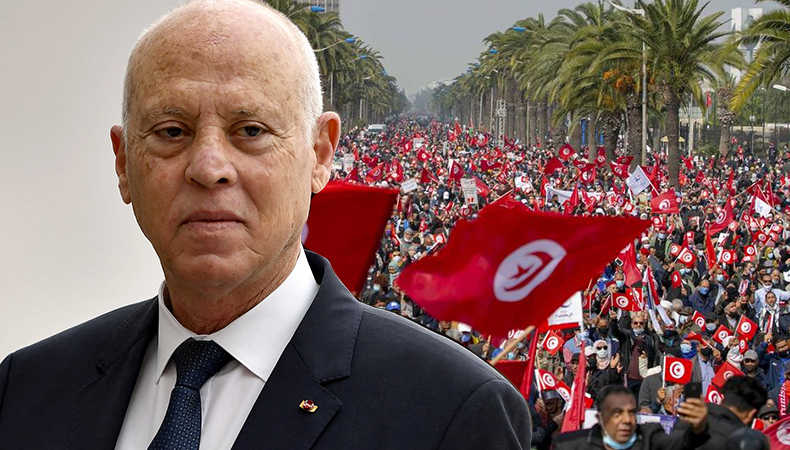 Tunisia–No one is supporting the referendum on the new constitution when it comes to the Tunisia. Public outrage is at its peak as this move is looking like it is making a mockery of the whole democracy and going to just handover more executive power to President Kais Saied. He has literally ruled and not been willfully elected.
The cities have been in unrest and since last summer, there has been social outcry over Saied's strange move to dissolve the Parliament and then talk for the referendum for the new constitution.
Minor clashes have been reported where police had to use force to stop crowds that are led by Free Constitutional Party leader Abir Moussi, were chanted slogans like 'people, revolt against the dictator's rule' and 'shut down fraudulent electoral body.'
Related Posts
Local polls say Moussi's Constitutional Free Party would win by a large margin over rivals in any parliamentary elections. Moussi is a supporter of Zine El Abdine Ben Ali, who was toppled in a 2011 revolution in the country.
With less than three weeks before the vote, the referendum does not set a minimum requirement for voter participation, meaning the changes could come into effect with a relatively small voter turnout.
So, democracy has become a mockery in Tunisia while it has also been reported that Tunisia's main opposition leader Rached Ghannouchi has been summoned by a judge over money laundering allegations, his Ennahda party has confirmed, accusing the authorities of targeting him for political reasons. He has been Saied's loudest critic, and this is being seen as a way to silence his voice too. The party has openly declared its decision to boycott the referendum of the new constitution. The allegations come well timed, just a week before the constitution is to be amended.