Lebanon's ISF Seizes 450,000 Captagon Pills Concealed in Electric Motors Bound for DRC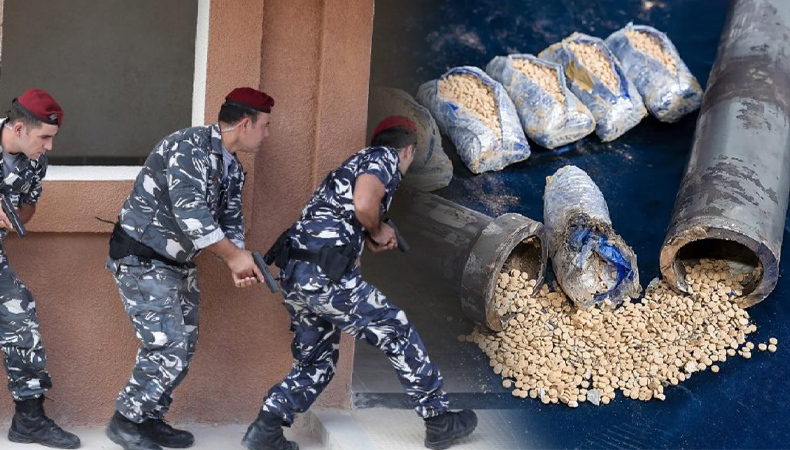 The International Security Forces (ISF) announced that the Lebanese police intercepted 450,000 pills of Captagon stuffed inside electric motors during a raid on June 19. A tip-off resulted in the ISF raiding a warehouse near the Beirut International Airport. The shipment was headed for the Democratic Republic of Congo (DRC), and an unspecified Gulf country. 
Also Read – Syrian Refugees Face Heightened Deportation Threat in Lebanon and Turkey
Lebanese Customs has launched a judicial investigation into the smuggling of pills out of the country. Captagon trade has been thriving in Lebanon since the Syrian conflict in 2011. It has emerged into an industry worth billions of dollars. Lebanese authorities have been conducting raids to stamp Captagon trade. 
Hezbollah, the Lebanese military organization, is also into smuggling and trading of this illicit drug. According to a report by Carnegie Endowment for International Peace, Hezbollah operates in Syria soil to regulate the Captagon trade, with the Lebanon-Syria border villages involved in the pills smuggling operations. Moreover, Captagon factories, as per Chatham House, have been established in Syrian villages and towns, such as Madaya and Zabadani, where people have fled due to the ongoing violence. 
In April 2023, the ISF seized around 10 million captagon pills, hidden deep inside a shipment of rubber carbon, bound for Senegal. The Lebanese police arrested four people 
Hassan Dekko a.k.a Captagon King, Lebanon drug kingpin, was sentenced in December to seven years of hard labor by a court. This was a first-of-its-kind case wherein the drug-lord was convicted of Captagon-related crimes in Lebanon. 
Also Read – Lebanon's inflation hits 260 percent
Captagon, also referred to as the "poor man's cocaine, is a mocktail of amphetamines. It's a popular recreational drug in the Middle East.