Syrian air defense respond to an Israeli missile attack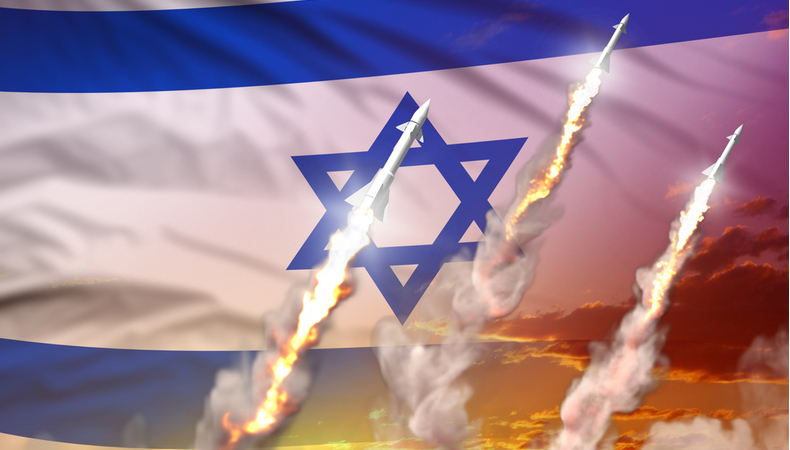 The anti-aircraft defense of the Syrian Arab Republic repelled a missile strike against the southern province of Quneitra on Wednesday evening at 10:42 local time. According to the Syrian news agency SANA, the armed forces of the State of Israel would be behind the attack. Local sources confirm that the attacks do not have caused victims or structural damage.SANA, quoting sources close to the Damascus Defense, affirms that last night the Syrian army used ground-to-ground missiles against Israeli drones and missiles.
Shortly after the incident, the Syrian news agency then published filmed images on social networks showing the sky of Syria lit up by several explosions. Although they are not fully distinguishable due to the distance, it is possible to hypothesize with a good dose of confidence that these explosions may have been caused precisely by the shooting down of the missiles by the Syrian anti-aircraft batteries. At present, the Israeli Armed Forces (IDF) press office has refused to comment on information reported by foreign media.
Tweet link here : From our air defenses response to the Israeli aggression that targets
Last January, the Syrian Foreign Ministry sent a letter of complaint to the United Nations protesting against the Israeli airstrikes near the southern city of Hama. For its part, Israel has always defended itself, stating that all the air raids carried out have targeted alleged groups of pro-Iranian militiamen dislocated in Syria.
The situation in the country remains dramatic for civilians after the intervention of Russia, Turkey, the United States and Israel. The coronavirus pandemic and bad weather complicate things.Floods, storms, and ongoing rains have destroyed 119 schools in Northwestern Syria in the past two weeks. The ongoing floods have already killed a child, displaced thousands, cut off the roads around the camps, and risk denying thousands of children the opportunity to have an education.
Read more : Hezbollah claims the shooting down of an Israeli drone in southern Lebanon
The tents have been swept away or flooded, the school supplies have been lost and the mud has literally invaded the spaces used as classrooms.In the north-west of Syria, children continue to pay the highest price for this situation, they live in difficult conditions in unprotected fields exposed to the wind and there are also those who are forced to live outdoors.
According to Save the Children estimates, at least two out of three children in Northwestern Syria are out of school and many have lost their homes more than once. "We ask the international community to increase funding for education so that we can repair the damage caused to infrastructure, allow children to return to school safely, and guarantee them the opportunity to study and build a better future." It is the appeal of the organization.