Moldova Torn Between Russia and the EU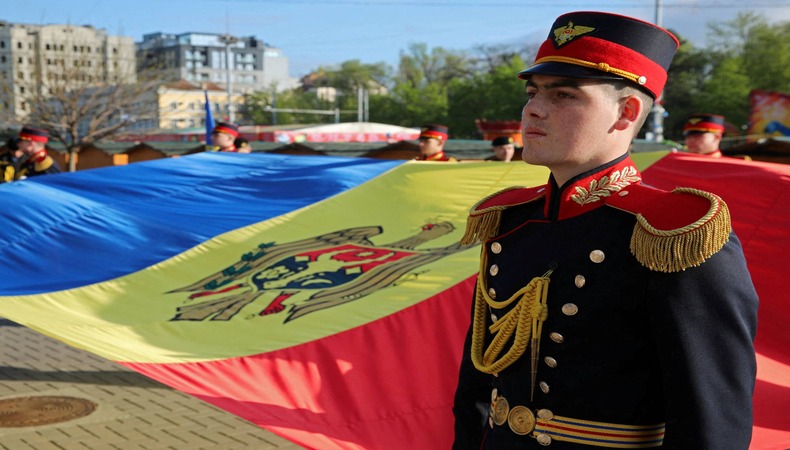 While Moldovan public opinion favors integration with the European Union, Moldova as a country is caught between Russia and the west. A recent poll established that 63 percent of Moldova's population believes the country's future lies with EU membership and a 67 percent assert that EU-Moldova trade relations are critical.
But Moldova houses pro-Russian sentiments. This continues to play an important political role in the country's autonomous Gagauzia region and in the Moscow-backed breakaway region of Transnistria. But the country was gripped in political uncertainty in February 2023 because of an alleged Russian-backed coup attempt.
As such, Moldovan authorities barred pro-Russian party from taking part in local elections because it endangers national security. Moldova's Prime Minister Dorin Recean said the Commission for Emergency Situations introduced the bar for reasons of state security because of a hybrid war waged against Moldova by Russia.
Tug of War for Moldova
Alexandru Musteata, head of Moldova's security and information agency, says the hybrid war waged by Russia and cross-border criminal groups intensified in 2022. He highlighted election meddling and nurturing of separatist sentiment in the country's south as distortion of democratic processes.
However, Nikolay Patrushev the Russian Security Council Secretary said the government of Moldova wants to subjugate the country to the West. "The leadership of Moldova under Western pressure and in defiance of the opinion of its people has taken the course to joining the EU, Romanianization, rejection of sovereignty and national identity."
He warned Moldova risks becoming a new victim of the Western colonialist policy. "This was a period when the process of the destruction of the West-centered world order becomes inevitable. An increasing number of countries in Asia, Africa and Latin America are becoming more assertive in defending national interests.
Keep Reading
Russia Severs Last Ties With US, Revokes Nuclear Treaty
Armenia Blames Russia for Losing Nagorno-Karabakh to Azerbaijan
Moldova Keen to Join EU
Moldova is very keen to join the European Union given Russia's invasion of Ukraine. Moreover, it wants to evolve into a free-market economy. Moldova applied for EU membership in March 2022. And now the bloc is expected to start the process of Ukraine and Moldova becoming member states.
Nicolae Popescu, Moldova's deputy prime minister, believes this would b a big milestone for his country. He said it would truly be a historical achievement and a truly historical chance to make sure that Moldova consolidates its place in the EU.
The process comes after Moldova was told it needed to make reform in nine areas, including anti-corruption and judicial governance. Three of the areas have been completed, and some are in process. Moldova is pushing for EU because it believes its future security lies with the bloc.