Brexit trade deal to receive EU's approval in coming days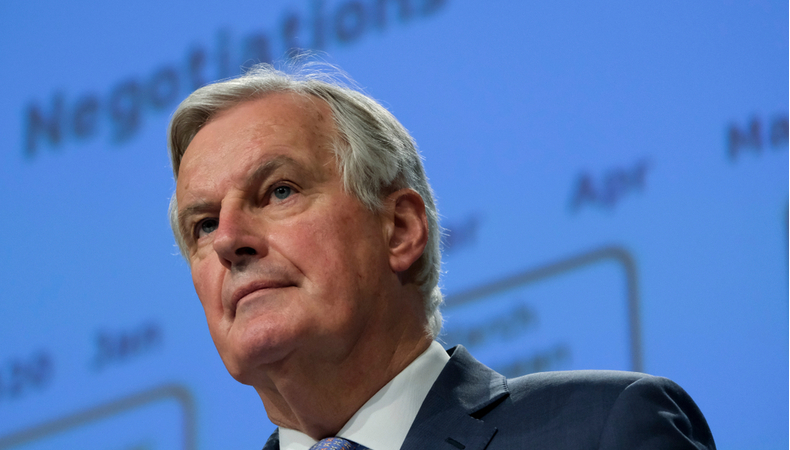 After several months of negotiations and missed deadlines, the United Kingdom and the European Union finally signed a historic post-Brexit trade deal on Thursday. EU chief negotiator Michel Barnier updated EU ambassadors on the post-Brexit trade deal on Christmas Day.
The process for fast-track ratification of the trade deal began on Christmas Day with ambassadors from all 27 member countries carrying out a preliminary review of the 1,250-pages long agreement between the UK and EU in Brussels.EU diplomats started assessing the deal on Friday in a bid to weigh the terms and approve the accord that takes effect in less than a week.
With the European Parliament ruling out a vote of consent this year, member states will have to agree to the draft deal before December 31 in order to allow its provisional implementation. With the provisional application of the deal due to a short window of time, the European Parliament and the council of member states will be able to properly and democratically scrutinize the draft agreement before its final ratification in 2021.
62 post-Brexit trade deals worth almost £1 trillion already signed – US, Australia & Canada in the pipeline! pic.twitter.com/XumikObFDM

— Ambassador Johnson (@USAmbUK) December 29, 2020
The decision was taken to avoid the prospects of a no-deal Brexit. Britain will officially leave the EU's single market and customs union on January 1.All member states and the European Parliament are expected to give their consent to the agreement. British lawmakers have also been called in next week to give their vote on the accord. With the UK set to officially leave the EU on December 31, British MPs are likely to vote on the deal on December 30.
British Prime Minister Boris Johnson lauded the agreement as a new beginning for the UK and its relationship with European member states. Johnson has confirmed that the deal gives the UK control over its fishing grounds, money, laws and border. On the other hand, the EU stated that the deal safeguards its single market of around 450 million people and provide protections to ensure Britain does not undercut the standards of the bloc.
European Commission President Ursula von der Leyen hailed the agreement as fair and balanced, adding that the UK will continue to be a trusted partner of the EU.The deal has been finalized almost four and a half years after the UK voted to leave the European Union. It will define the future of the UK-EU relationship in the coming decades.In case of a no-deal Brexit, both sides would have faced tariffs starting January 1. On Thursday, Michel Barnier announced that EU-UK trade and security agreement has been struck, by saying: "The clock is no longer ticking."