Morocco and Spain relations, a new era begins?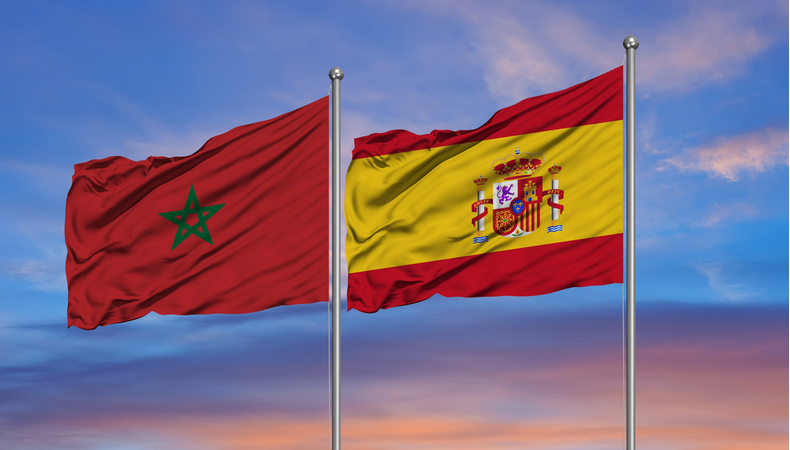 The recent diplomatic crisis between Spain and Morocco seems to be behind us. Madrid extends its hand to King Mohammed VI. The latter on Friday, on the occasion of the Revolution's 68th anniversary, had declared that he wanted to open an unprecedented chapter in relations with Spain, a branch made of mutual respect.
After thanking the king of Morocco, Prime Minister Pedro Sanchez stressed that the African country has always been considered an essential ally of Spain and the whole of the European Union. For Mohammed VI, it is time to open a new phase of trust, transparency, mutual consideration, and respect for commitments. "We are allies. We are neighbors; we are brothers. Therefore, we welcome these words," said Sanchez, recalling that often opportunities also arise from crises.
The monarch admitted that relations have recently gone through an unprecedented crisis. The monarch realized that relations have recently gone through an unprecedented crisis that has dramatically shaken mutual trust and raised several questions about their future. "However, we worked with the Spanish team, in the utmost calm, complete clarity and a spirit of responsibility," he said, stating that he had personally and directly followed the dialogue process and the development of discussions. "The goal was not only to find a way out of this crisis but also to take the opportunity to redefine the foundations and parameters that govern these relationships. With sincere optimism, we express our desire to continue working with the Spanish government and its prime minister", Pedro Sanchez.
In April, Rabat's anger was unleashed by the hospitalization in Spain, under a false name, of the Secretary-General of the Independence Front Polisario, and president of the Sahrawi Arab Democratic Republic, Brahim Ghali evacuated from Algeria. Subsequently, an unprecedented wave of migrants from Morocco – around 8,000 in just a few days – had crossed over into the Spanish enclave of Ceuta, causing the local administration to shake. Between Rabat and Madrid, the question of Western Sahara remains delicate. Morocco has been trying for some time to impose a change of position by Spain and the EU.
In a commentary on the king's speech to the Map news agency, foreign policy researcher Moulay Booker Hamdani recalled that Morocco attracts 52% of Spanish investments in Africa and represents Spain's 2nd client outside the country. European Union after the United States and the United States. About 1,000 Spanish companies, primarily small and medium-sized enterprises, have chosen to settle in Morocco, thanks to its strategic position close to Europe for security and stability.