Moscow doubles its contingent on the Afghan border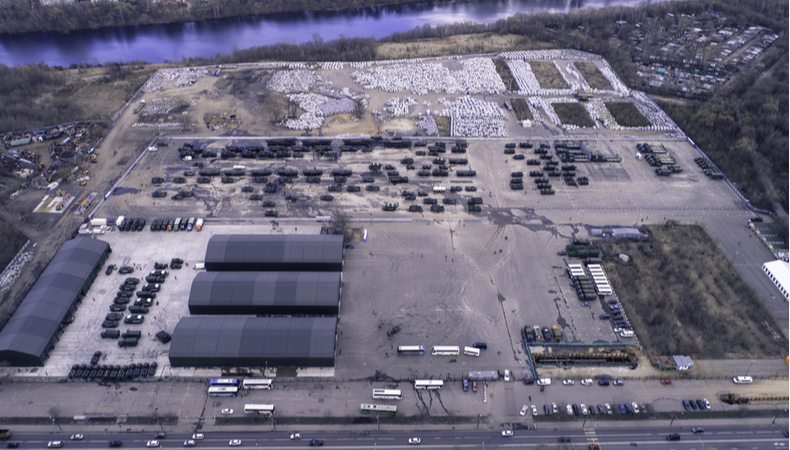 Russia and Uzbekistan have started joint exercises on the border with Afghanistan amid fears that the instability in the country could infect all of Central Asia. At least 1,500 men were involved for five days at the Termez military site in Uzbekistan, reports the Tass news agency. And in the wake of growing fear of the potential Afghan threat, Moscow will send an even larger military contingent to participate in the exercises that will occur separately from 5 to August 10 in Harb-Maiden, also involving Tajikistan.
Russia will send 1,800 soldiers instead of the one thousand initially planned. In total, over 2,500 men will take part in these trilateral exercises. In addition, the Ministry of Defense will also send 420 units of military equipment, double what was planned. "We will refine joint military efforts against illegal armed formations intervening in the territory of an allied country," Aleksandr Lapin, commander of the Russian Central Military District, explained to RFE / RL.
Although the military exercises held between Russia and various partners in Central Asia are by no means unusual, the flurry of military activity is a clear response to the heavy Taliban offensive which, in early July, prompted over a thousand Afghan soldiers to flee in Tajikistan.
Afghan troops were repatriated, and the Taliban promised to stay on the Afghan side of the border, but Russia and the former Central Asian Soviet republics did not sit idle. Tajikistan has even asked for the support of the Collective Security Treaty Organization (CSTO), a counterpart to NATO, which, however, does not believe that intervention is necessary at the moment.
Given the upcoming US withdrawal from Afghanistan, which is expected to end by August 31, Russia is watching the situation carefully and cautiously. In Moscow, the wounds of the 15 thousand men who fell in the ten-year conflict following the unsuccessful invasion of Afghanistan in 1979 are still alive.
The sudden security situation's deterioration in Afghanistan is due to the "sudden decision" of the US to withdraw from the country. Afghan President Ashraf Ghani confirmed this during a speech to parliament, against the backdrop of the all-out offensive by the Taliban. Meanwhile, the attacks of the Taliban continue, which in the night attacked three provincial capitals – Lashkar Gah, Kandahar, and Herat – after a weekend of heavy fighting that saw thousands of civilians flee from the advance of the militants.