Ghannouchi hopes a partnership between Tunisia, Qatar and Libya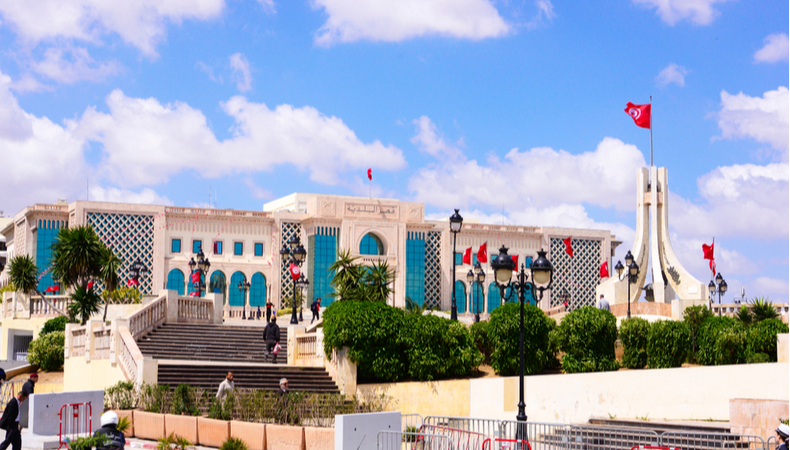 The president of the Tunisian parliament and leader of the Islamist party Ennhadha, Rached Ghannouchi, expressed his desire that the Libyan crisis solution will lead to an economic partnership in the future between Tunisia, Libya, and the State of Qatar.President Ghannouchi, in an interview with the Qatari daily "Al-Sharq," commenting the weak commercial exchange between his country and Doha under 170 million dollars, that the improvement of the situation in fraternal Libya will represent a unique opportunity for the two countries under the control of the Muslim Brotherhood.
Ghannouchi is considering a tripartite commercial partnership between Tunisia, Qatar, and Libya."A Tunisian-Qatar-Libyan tripartite economic partnership for investments in peace and reconstruction in the Libyan state would be a real turning point," Ghannouchi said in a long interview.The president of the Tunisian parliament – most criticized in the history of the North African Republic – indicated that the eighth session of the meetings of the Tunisian-Qatar joint committee will be held next March. The event will celebrate the signing of over eighty agreements in various sectors. This joint committee work will focus on adopting the maritime line between the two countries and removing all obstacles to a true partnership in the air transport sector, serving Tunisia, Qatar, and Africa.
Tunisia is preparing to launch a comprehensive economic program to restore cooperation with neighboring Libya, aimed at stemming the damage caused by the coronavirus emergency, which led to the closure of the land and air borders between the two countries for months. Trade between Libya and Tunisia decreased by 70% in 2020. Turkish and Chinese goods have filled the shelves of shops in Libya while the population suffers from the continuous increase in prices due to the progressive devaluation of the dinar in exchange for the dollar.
Read more : Libya needs women and youth to achieve stability
Despite political negotiations conducted by the United Nations through the Libyan Political Dialogue Forum (LPDF), the situation on the ground between the forces of the Government of National Accord (GNA) supported by Qatar, Turkey, and Italy, and the Libyan National Army (LNA) of General Khalifa Haftar, remains tense in the Sirte area. The joint military committee, composed of officials from the two sides, formally called for the withdrawal of the Syrian mercenaries transferred to Libya from Turkey and the Russian forces. However, this appeal has remained unheard as for today. In recent days, we have seen demonstrations by Syrian mercenaries coordinated by Ankara because they have not received the promised wages for months.