Nigeria, ISIS-linked jihadists attack the UN base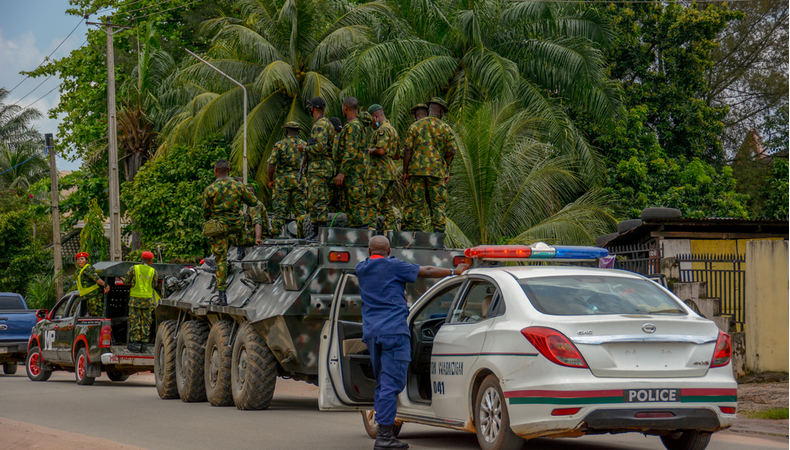 The jihadists of ISWAP, the terrorist group linked to Isis in north-eastern Nigeria, attacked a UN base in the city of Dikwa and tried to enter a bunker where 25 humanitarian workers had taken refuge. Security sources and humanitarian organizations reported. "The base was set on fire by fighters but so far no employees have been hit," said a volunteer, who preferred to remain anonymous.
"We have 25 employees who have taken refuge in a bunker, which the insurgents are now trying to penetrate," added the source, confirming information from an army officer. Three years ago, on March 1, 2018, ISWAP fighters attacked a United Nations base in the city of Rann in north-eastern Nigeria. Eight members of the security forces were killed as well as three Nigerian employees of Unicef and the International Organization for Migration.North-eastern Nigeria is grappling with the attacks of Islamist Boko Haram. In 2016, the group split, with the historical faction on one side and the Islamic State in West Africa (ISWAP) on the other, recognized by the self-proclaimed Islamic State.
The conflict, which has killed more than 36,000 people and more than two million displaced since 2009, is bogged down. Since late 2020, deadly attacks have intensified in the region, prompting President Muhammadu Buhari to replace the four main army chiefs in late January. The president, a former coup general in the 1980s, was elected in 2015 with a promise to crush this jihadist rebellion. But six years later, the Boko Haram and ISWAP groups still control vast rural areas and strategic roads, where attacks and kidnappings of soldiers, civilians, and NGO members are multiplying.
Meanwhile, the approximately 300 students who were kidnapped last Friday in Nigeria, from their boarding house in Jangebe, in the state of Zamfara, have been released. No ransom would be paid for their release. They are located in government offices in Zamfara, regional governor Bello Matawalle announced to the France Presse agency. Last Sunday the announcement of the release of the students had already arrived, among other things shortly after the Pope's appeal for their release, but it had been denied a few hours later by the authorities.
"Today we received the girls who had been a hostage since Friday," Bello Matawalle said, specifying that the kidnapped students are 279 and not 317 as mentioned in recent days. According to Matawalle, the repentant bandits assisted the security agencies in the operation that led to the rescue. "This is the result of our peace efforts and it shames all those who say there is no security in this country," Matawalle added