Oman: No Women Voted into Shura Council 2023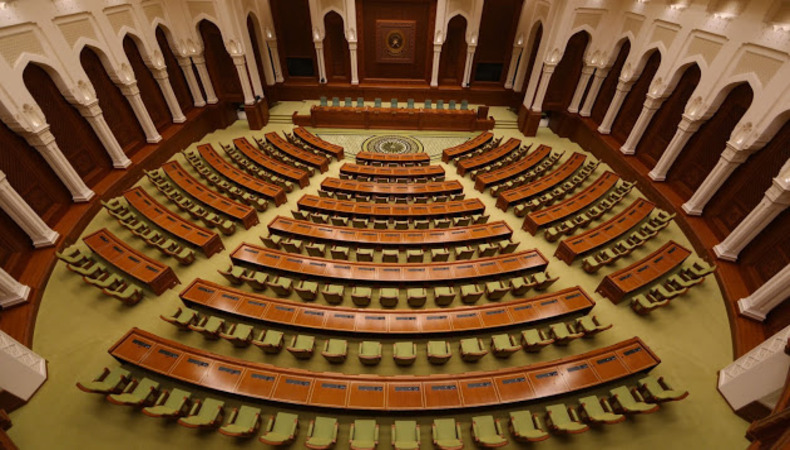 Despite a big turnout of voters for the Shura Council elections in Oman, no women made it into the 90-member body. 843 candidates were vying for membership, including 32 women. There were 753,690 voters of which 496,279 were male. Female voters were 65.88 percent.
Women made up 48 percent of the total number of voters. But no female candidate could secure a seat in the council. Women have the right to practice political work in Oman and in the late 1990s, two female candidates were elected. After that only one woman was elected. This reflects the mindset and patriarchic belief about women taking up leadership roles.
Oman is Traditional
However, officials believe that Omani women are not able to impose themselves and convince voters of their ability to practice parliamentary work. A report says the Omani society is traditional. "We find a woman who is scientifically, academically, and socially qualified, and has very effective voluntary, charitable, and community participation and contributions, but she cannot run for the Shura Council due to family and personal reasons."
Moreover, the rituals of candidacy and the general idea of candidacy hurdles many women from running for the Shura or the Municipal Council. The candidate has to go to every family, every tribe and every individual to seek support.
Women are unable to establish a strong, solid base and a good balance of relationships, achievements and community participation to run for elections.
Keep Reading
Palestinian woman opens Gaza's first cat cafe
2nd Richest Woman in Music – Taylor Swift, Who is in First Place?
Oman Witnesses Mobile Voting
The voting took place via an updated version of an electronic platform for the first time – an Elect application from various governorates of the Sultanate of Oman. The new system was convenient and saved time and effort, reflected the Sultanate of Oman's leadership in utilizing technology in the electoral process.
Oman's Ministry of Interior said they witnessed a tangible qualitative shift in the electoral process, with the launch of the second version of the "Intakhib" application. The voting application saw improvements and updates. It has an audio reading feature for people with visual disabilities.
This new feature had voice guidance for all stages of voting and candidate selection. There was the sign language feature to empower people with hearing disabilities. The application was user friendly, with easy and simple user interface.
The new council will elect a president and two deputies through internal voting in November.