Political chaos in Lebanon as PM Mikati pulls out of election race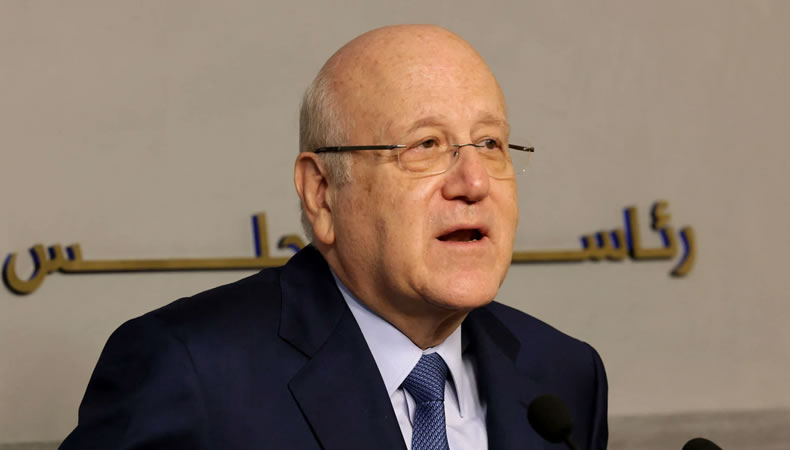 Lebanon–Lebanon is gearing up for the parliamentary elections that have been scheduled for May 15. But just ahead of the polls, Prime Minister Najib Mikati pulled out of the race. The Lebanese Prime Minister made the announcement on March 15, 2022 with reason that he wants to make way for the young generation of politicians to enter the parliament of Lebanon. But that might not be it.
Experts suggest that the real reason behind the backout from election race is that Mikati's government is lacking progress. Formed in September 2021, Mikati's government had assured bringing the responsible to justice for Beirut port explosion and steady economic rebound for the country. But unfortunately, both the promises are left unfulfilled. The result has been Lebanon getting further down the cliff of economic collapse amid shortage of fuel, electricity and food. The shortage of American dollars has further led to collapse of Lebanese Pound.
As Mikati confirms his withdrawal from upcoming parliamentary elections, the Sunni community of Lebanon is yet again left without a leader. This comes as a blow two months after former Sunni Prime Minister Saad Al Hariri too announced of not running in the upcoming polls.
Related Posts
The candidates that have registered for May parliamentary elections in Lebanon stands at 1,043. This final number includes 155 women, which is 15 per cent of the total candidates registered. The number is highest ever in political history of Lebanon. In 2018, a total of 976 candidates had registered for elections, including 111 women.
The May polls will elect a majority party that will form new parliament and elect the president who will come into power in October. Lebanon is currently undergoing a political chaos with parties fighting to come in power as the country plunges into economic crisis and people pushed into poverty. The authorities have been accused of corruption as the armed militia is gaining ground in the country.