Russia Alleges Ukraine Torturing Russian POWs, Investigative Committee Launches Probe After Videos Go Viral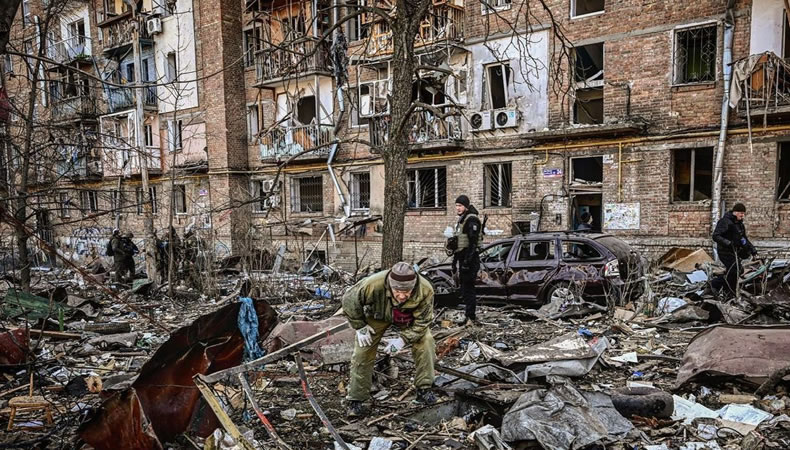 Ukraine–A video of Ukrainian soldiers allegedly torturing Russian prisoners of war received widespread criticism. The video was released last week amid the Russia-Ukraine war. The footage could not be verified by the media organisations. According to News18, a Russian investigative committee will now launch a probe on this matter. The committee will verify if Ukrainian soldiers tortured POWs (Prisoners of War). The video was shared by an independent journalist Maria Dubovikova.
According to the video, a Ukrainian soldier allegedly shot a Russian soldier in his leg. He also started beating all of the wounded Russian soldiers. The video also showed Russian soldiers lying on the ground and bleeding profusely. The journalist reportedly shared two videos. Both the videos showed Russian soldiers being beaten up by Ukrainian soldiers. One video was 13 seconds long and another video was 2 minutes long. She also wrote about the incident on her Twitter account. While sharing the second video, she wrote, "At the end of the video, we can see Ukrainian soldiers shooting all the newly arrived prisoners through their legs." The videos garnered over a million views.
Related Posts
Independent journalist and founder of Bellingcat, Eliott Higgins, said that the allegations levelled against Ukrainian soldiers must be investigated quickly. He claimed that the videos can be geolocated. Reportedly, Oleksiy Arestovich, a Ukrainian presidential adviser, asked Ukrainian soldiers to adhere to the Geneva convention, which says that all POWs should be treated humanely.
Earlier, pro-Russian accounts also tweeted videos of Russophone people being mistreated in Ukraine's east by the members of the military unit, The Azov Special Operations Detachment. Meanwhile, Ukraine claims to have killed several thousand Russian troops. According to The Guardian, the Kremlin admitted that many soldiers died. In 2021, Russia began deploying big numbers of troops close to Ukraine's borders. Russia invaded Ukraine on February 24, 2022.