How Pentagon Is Getting Ready To Respond To China At the South China Sea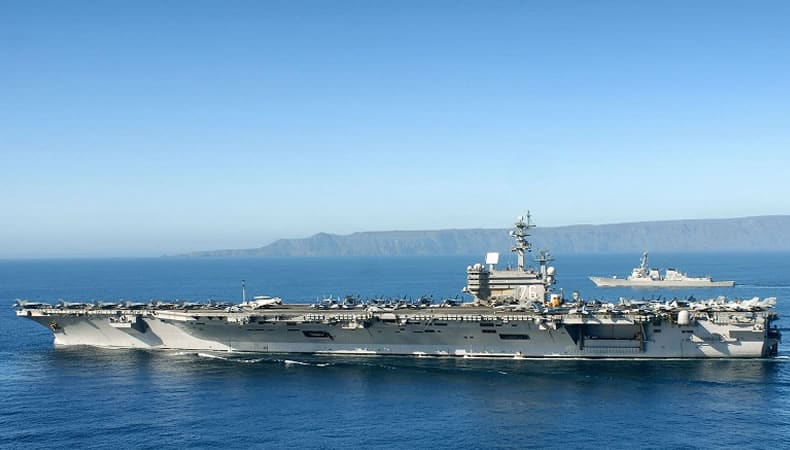 China's obsession with power is seeing its increasing naval activity in the past few months. But the US has no intentions of being a mute spectator. According to the US Secretary of Defense, Mark Esper, the US Navy is now planning to expand its fleet with a range of unmanned and autonomous ships, submarines and aircraft that will be ready to respond to a growing maritime challenge from China.
Named the 'Future Forward', it will now be enhanced from the existing 293 to add up more than 60 more to the fleet. The budget allotments are now being rethought and would need considerable funneling to meet the target of the year 2045. The aim is to provide support from air to sea and beneath as well.
The additions would comprise more of the smaller versions of surface ships, submarines, surface and subsurface vessels that are optionally manned, unmanned and autonomous, and a broad range of unmanned carrier-based aircraft.Precision strikes and sustaining high impact attack remains priority at this point of time. There is a lot of emphasis on unmanned intelligence gathering equipment like specialized drones that can gather information upto two months in advance.
These equipment, needless to say, reduces human casualties, apart from performing other war-fighting functions like delivering lethal fire and laying mines, to conducting resupply or surveying enemy movement. Esper has indicated the US Navy's intent to keep a watchful eye over the Indian Pacific where China could show volatile behavior.
Speaking about the American advantage over China, is the fact that the former feels it has more muscle in the sense of technology and numbers while the latter cannot be disputed for its expanding and modernized shipyards. China has been giving sleepless nights to many smaller nations around South China Sea. Beijing is working on the strategy to occupy claimed but unoccupied smaller reefs or cluster islands around these nations at the South China Sea.
Further, Beijing seems to have kept the Covid-19 situation on the sides and seemed to have used the pandemic as an excuse to get smaller nations to be caught off-guards. Most of these nations are still grappling with getting the virus under control. Nations worried with China's bully include Vietnam, Philippines, Taiwan, Indonesia, Brunei and Malaysia to name a few. There is complete disregard to international law as Beijing moves closer to try and muscle itself into these smaller economies.