Saudi Arabia Will Boost Oil Production to Earn Goodwill with US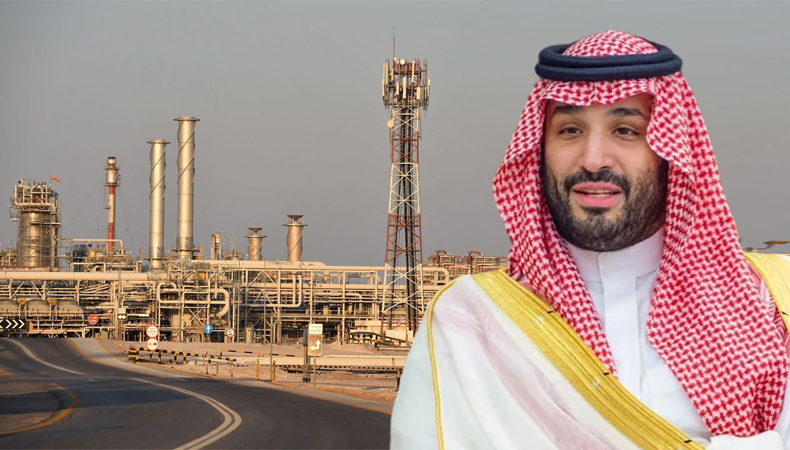 To be in the US's good books, Saudi Arabia will boost oil production in 2024 if crude prices are high. Riyadh, like fellow oil producers in OPEC+, has been after higher prices. And this hit US, Saudi relations. 
Washington threatened to take similar actions on the kingdom like it did with Russia. This prompted US officials to reassess the special relationship with Saudi Arabia, but then Riyadh is one of the big players in the Middle East and there's the Israel issue also. But the Biden administration has been feeling the heat. Experts say Saudi Arabia used its influence over oil prices in an attempt to turn US voters against a sitting US president. 
Ibrahim Al-Muhanna, retired Saudi oil ministry adviser, highlighted in his recent book that there have been cases like in Barack Obama's 2012 re-election campaign and in 2018 to help former Donald Trump's allies in the 2018 midterm. But during US President Joe Biden's term, the Saudis demonstrated that Riyadh's help with the oil price needs to be reciprocated. And Americans are indeed highly dependent on gasoline-powered vehicles.
Costing Saudi Arabia its Economy
Alan Gelder, vice president for refining, chemicals and oil markets at Wood Mackenzie, told WSJ that diesel is more heavily affected because of the type of crude that's being taken out of the market. He explained that Saudi's oil provides a higher yield for diesel than lighter crude oil. "This loss adds further cost to the economy."
Experts believe most economies are driven by diesel. And price hikes, especially fuel and everything else, would lead to lower consumption. Saudi Arabia reiterated that oil production plans would be adjusted based on market conditions. It should be noted that oil prices shot above the $90 mark in September because of speculative long positions. 
Keep Reading
Saudi Arabia has Upper Hand than US
When it comes to oil, Saudi Arabia definitely has the power to influence oil prices, either by limiting or increasing production. And over the past couple of years, the kingdom has shifted to "Saudi First", hoping to fund its economic diversification through oil.
Riyadh's recent statement about its willingness to boost oil production comes after two senior White House officials offered the kingdom a potential large-scale security agreement on a silver platter. They made it clear that it's a give and take – saying soaring oil prices might hinder the White House's efforts to gain Congressional support.