Saudi Arabian and Korean ministers discuss maritime transport cooperation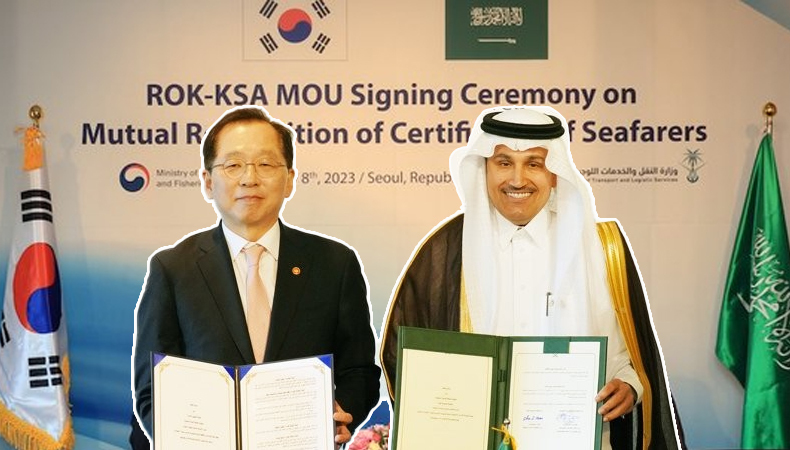 During his trip to Seoul, the Korean Minister of Oceans and Fisheries Cho Seung-hwan met with the Saudi Arabian Minister of Transport and Logistic Services Saleh Al-Jasser.
Also Read – Saudi Arabia reports $75bn in revenues in the first quarter of 2023
They talked about measures to improve bilateral cooperation on ports and marine transportation during the meeting.
Following the meeting, Al-Jasser and the Korean minister signed a memorandum of understanding for the mutual recognition of seafarers' competency certificates from both nations.
Also Read – Saudi Arabia is creating a cutting-edge visa service
The agreement intends to improve the flow of economic transactions involving seafarers between Saudi Arabia and Korea.